An advantageous seller's market seems like the perfect time for a DIY home sale. And why not? Inventory is low, demand is high, and story after story speaks to a simple "For Sale" sign in the yard is all that's necessary to ensure a home sells for top dollar.


Sure, we've never experienced a housing market quite like today's. For example, the current inventory in the Twin Cities sits at three weeks' supply. A more balanced market should reflect four to six months of inventory.


The truth is that selling a home — either a single-family home, a condo, or a multi-family investment property — has never been more challenging. More accurately, fully maximizing every last dollar of what is now a highly coveted and highly scrutinized property in Twin Cities areas like
Edina
,
Linden Hills
, and
Minnetonka
has never been more complicated.
Simply planting a "For Sale" in the front yard and waiting until the offers roll in would be nice. The reality — along with the effort, time, and emotional commitment — is far different.


Then there's the financial aspect, where the perception of what you might save in a solo listing effort is considerably less than the potential windfall that awaits when using a professional listing agent.


A time-consuming process
First, let us preface this first section by stating we love what we do.


Helping sellers like yourself secure a lucrative transaction and confidently move on to the next chapter in your life. Or assisting buyers with fulfilling their dreams or realizing the financial or lifestyle goals of homeownership.


It's a genuine honor to work with amazing clients in the Twin Cities and be privy to some of their biggest life-changing moments.


From that front-row seat, we also understand how stressful real estate transactions can be, especially when the time comes for a homeowner and their family to move on to their life's next great adventure.


Even in the most seller-friendly markets, where those listing a property hold every advantage, the sheer number of moving parts in readying and marketing a home to sell proves overwhelming.


Consider for a moment the following overview of what's involved in preparing a home for market:
Prep the property before its listed, including cleaning, decluttering, and depersonalizing the entire home.
Coordinate contractors to address any minor repairs or assist with enhancing or updating the home's aesthetics.
Hire a professional photographer and/or videographer to take high-quality photos, videos, virtual tours, and aerials of your home.
Engage a web developer or marketing agency to create an online listing and marketing campaign for your home.
Host open houses.
Coordinate / accommodate private tours of the home.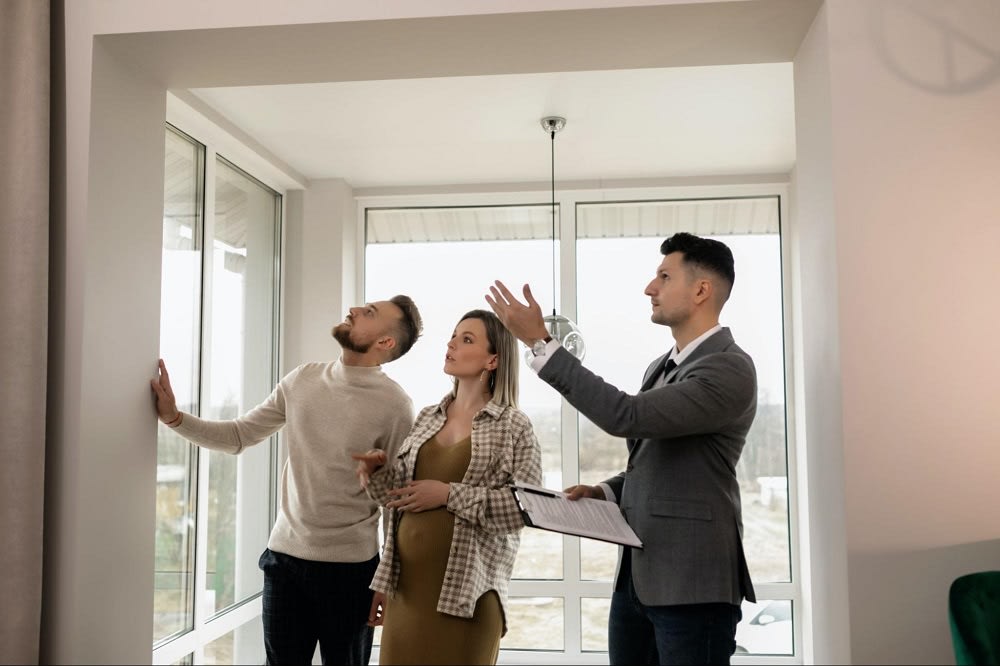 Complete/execute contractual sales paperwork.
Take a direct role in negotiations, as well as review and acceptance/declining of offers.
The above doesn't even include the inspections or buyer requests that may evolve from an offer or negotiation.


Now, add all of that to your full-time job, family, or social life, and you have to prepare for a fast-approaching relocation once the sale is complete. Oh, and the need to maintain the home so that it's ready for a tour at any moment.


You can set parameters around some of the above, but it's worth asking how much time you truly have to dedicate to the endeavor. Not just selling your home, but ensuring the sale meets or exceeds your goals.


Taking it on yourself could be a greater disservice to your bottom line.


For a professional Realtor® at
The Stephanie Chandler Group
, there's little concern for having to balance the multiple moving parts of a home sale—it's our job, and we love doing it. With the necessary resources and best-in-class service providers, we know the right people to step up and make sure yours is a showcase home once it hits the market. A listing that buyers must pay serious attention to if they hope to land the home.
List with us, and the only things you'll need to worry about are preparing for your move and keeping the house tidy while you do it.
The many forms of real estate marketing
Yes, even in a strong seller's market, the positioning of your home is critical to a quick, profitable sale. With luxury homes — those starting at $750,000 and up — a lucrative sale is less about targeting a broad group of buyers and more about singling out and identifying the right buyers. Those motivated individuals are looking for a specific type of home in a particular neighborhood and are willing to pay the necessary price to secure it.


To reach those highly discerning home-seekers or investors requires targeting the proper marketing channels. More than just an online listing, it starts from day one, long before anything online goes live.


As real estate professionals affiliated with
Compass
, we employ a host of services to get your home prepped and ready for its market debut.
The marketing process starts with developing goals and a timeline that fits your situation. We assess your needs, the needs of your home, and the steps necessary to maximize your value and attract the ideal audience of buyers.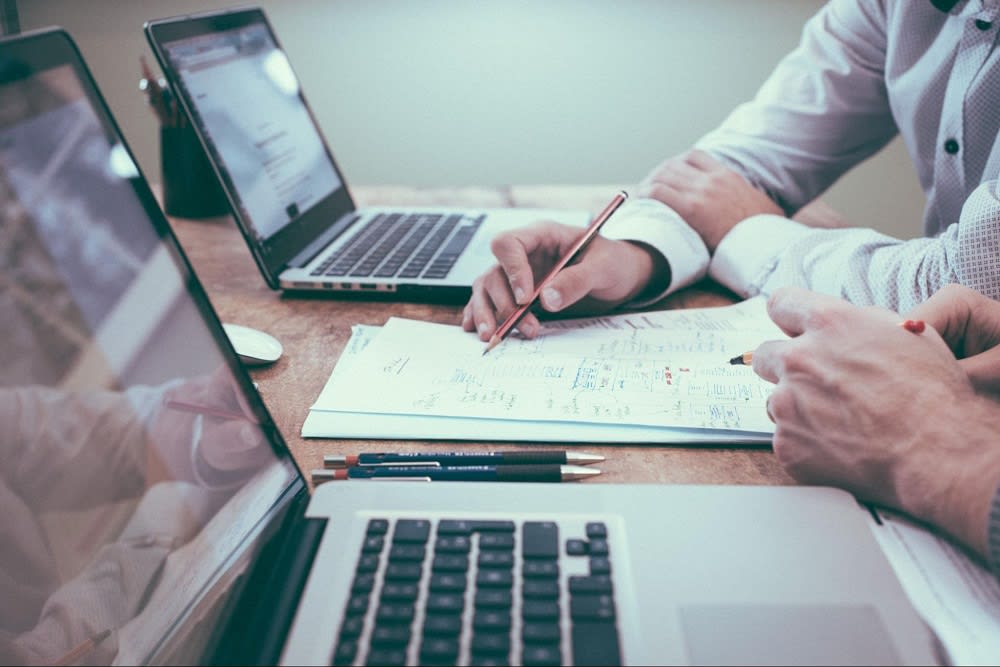 Using in-house professionals and backed by the hassle-free
Compass Concierge
program, we target the areas of improvement that will boost your home's value. Utilizing the aforementioned best-in-class providers, we ensure repairs or renovations are addressed quickly and professionally. From that point, we provide staging and photography services, further taking the guesswork out of positioning your property to attract buyers and achieve your goals.
But those are just the initial steps in our approach to marketing your home.


The first impression is critical—85% of buyers set showings based on a property's online photos. That's why we partner with an SEO marketing firm that creates cohesive branding for every one of our clients. The next stage of marketing includes digital media and social platforms, tapping into a local and national buyers network and connecting them with the homes our clients aim to sell.


With this extensive marketing reach, we position your property to attract the right buyers at your preferred price, if not higher.
An advocate in your corner
More than just a representative when the time comes to vet, negotiate, and finalize a sale, the
Stephanie Chandler Group
is at your side every step of the transaction, your primary guide throughout the entire sales process.
Long before you get to the negotiating table, our team works tirelessly to guarantee your trust in every financial decision of the sales process. From the monetary impact of improvements and staging to analyzing real-time market data and setting a price that attracts prolific offers—our central focus is that you're comfortable with every decision made and every step taken on your home selling journey.


Of course, when the time comes to accept offers and transition to closing the sale, our team's 80 years of combined experience is invaluable in bringing your transaction across the finish line.


We are real estate experts, with hundreds of transactions successfully closed on both sides of the table. We help you sort through all of your viable bids. We provide insight into those offers that may prove advantageous to your overall bottom line or others worth considering due to short or long-term financial ramifications. Even those offers that seemingly miss the mark may have redeeming qualities the deeper we get into the process.


When you accept an offer, we're there to negotiate on your behalf. Our goal is to alleviate the stress and burden from negotiating final terms and sales quickly and at a final number you are happy with.


Given it's also often a time of potentially high emotions, we never want to leave our clients without the proper support. We understand a sale is never just about your future and where you're heading. It isn't easy to let go of a great piece of real estate, especially one where you may have made a lifetime of memories.


We pride ourselves on doing whatever it takes to make real estate transactions a little easier for our clients. Above all else, buying or selling Twin Cities real estate is not really about the property trading hands. It's about the people involved in the transaction. We understand the stress and anxiety it can create. We personalize each client's journey and cater to each individual's incredibly unique needs. Regardless of where and what type of home you're selling (or buying), we want you to feel confident stepping into your new life and at peace with the one you're leaving behind.
Listing your home for sale?