Minnetonka real estate boasts some of the state's top-tier homes, making it an obvious choice for selective buyers. A search for Minnetonka homes will be flooded with real estate gem upon gem. And if the real estate alone weren't charming enough, the city of Minnetonka itself is hard to top. Residents spend their summers swimming and boating in the cool waters of Lake Minnetonka.

The spring, summer, and fall offer woodsy trails perfect for long walks, runs, or a good bike ride. And when it comes to fine dining, Minnetonka does not disappoint, either, with exceptional options. So, what does your home's listing need to wow Minnetonka buyers? Giving due attention to these five real estate listing elements will make your listing pop among Minnetonka houses for sale.
Provide detailed descriptions of your home's unique features
A professional photo of your home and all its most desirable features is, of course, key. Take, for example, a lovely photo of your primary bathroom's custom-made marble soaking tub. A photo of this tub is certainly important, but pair it with a detailed description of what makes it so special, and your home's value increases in the eyes of potential buyers.

Who designed this tub? What specific kind of marble is it made of? What about your kitchen? Does it have a deluxe stove? If so, what are all the deluxe features of your stove that make it a chef's dream? Although a photo can certainly convey beauty, it cannot speak to the noteworthy craftsmanship of the various key features of your home. Entice potential buyers with detailed descriptions.
To get started, take a walk around your home and look at every detail with fresh eyes. Bring a notepad. Make a list of every unique or custom-crafted feature of your home that's worthy of mentioning. Be sure to share this list with your
real estate agent
.
Emphasize your home's yard space and privacy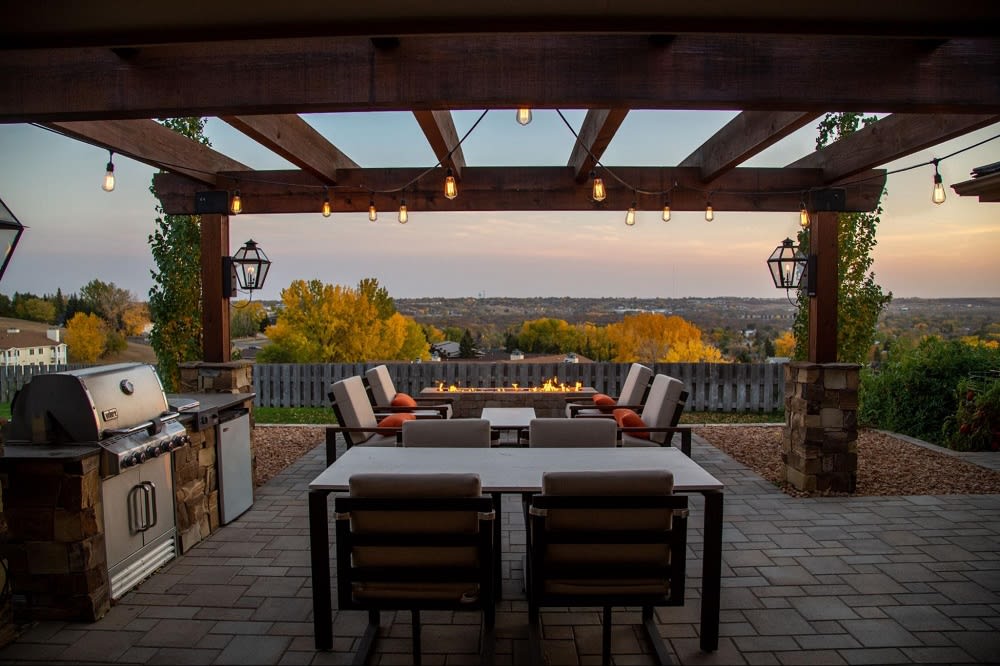 Because working from home has become somewhat of a standard for many individuals, the value of a home's yard space has increased. Why wouldn't you want to take a lunch break on your patio in warmer seasons? An outdoor yoga session after work sounds great, too. Playing up the quality of your yard space is a key element to spiffing up your listing. What kind of privacy does your yard offer? Is it lined with mature trees? Or is your yard expansive, with plenty of space to install a pool or exercise a green thumb? Do you have a gorgeous stone fire pit? The more you play up your yard's qualities, the more attractive your listing becomes. By doing this, you give potential buyers space to dream about how they'll use their new expansive and/or private yard to their advantage.

If your Minnetonka home is waterfront, be sure to emphasize your home's accessibility to the water. Is your home on Lake Minnetonka? If so, be sure your dock or swimming area is in top condition before you put it on the market so your listing can do the beauty of this feature justice. Does your home look out onto a picturesque pond? If so, do ducks frequent it? Do you sometimes catch fish jumping? Again, it is important to spell out the charms of these features even if they may appear obvious.
Highlight home offices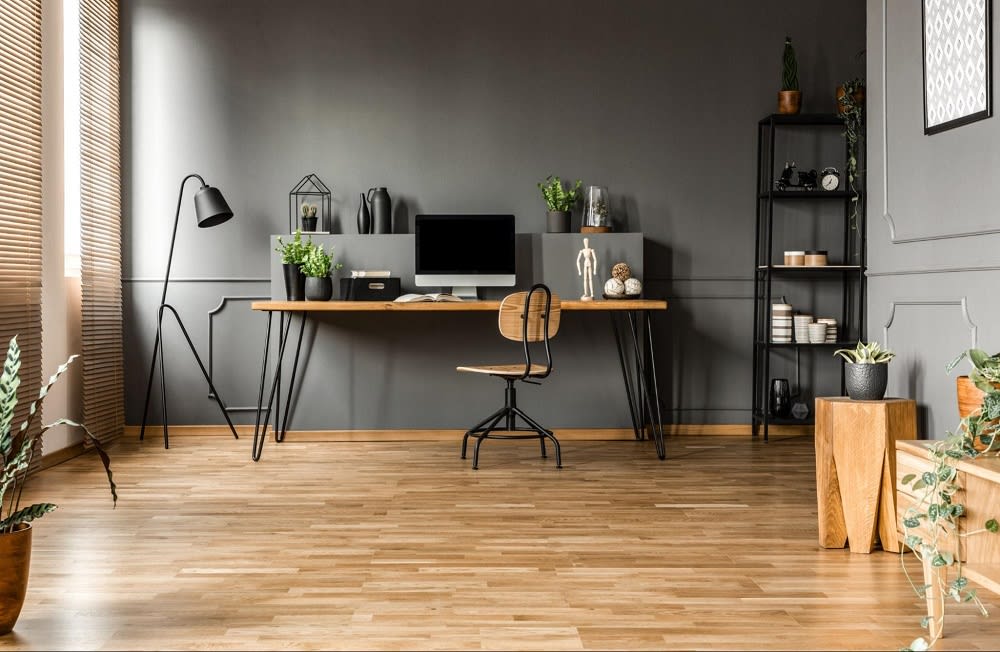 The growing popularity of working from home has also increased the value of home offices. If you are not using one of your home's rooms as an office, it is a good idea to stage one as such once you put it on the market. But when you do, take care to choose a room that would make the best home office in your house. How do you choose such a room if you are not already using one as an office? Any room with south-facing windows is a great choice, as a home office should get as much light as possible. A room with multiple or easy-to-access outlets is also important.

If you choose to stage one of your rooms as a home office exclusively for putting it on the market, remember, a minimalistic and modern-looking office is key. You do not want to crowd the room with excessive office furniture. A picture of a desk, office chair, and laptop in this room are enough to communicate its potential as a home office.
Showcase your home's deluxe kitchen features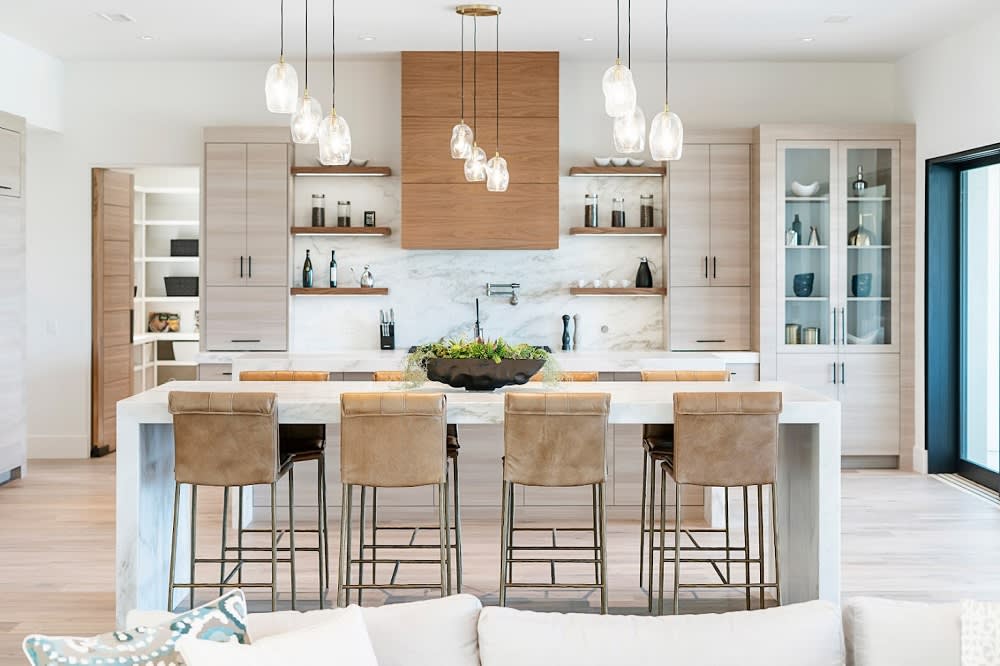 Another residential real estate feature that has increased in value due to the rise of remote work is the quality of a home's kitchen. The appeal of a chef's kitchen has expanded beyond hobby bakers and foodies who love to entertain. Many who have made the switch to remote work are finding more time to be in the kitchen. Newly remote workers who never expressed much interest in the culinary arts before are finding joy to be had in the kitchen. Because of this, this is a good time to highlight your home's kitchen features.

Wouldn't describe your kitchen as a "chef's kitchen"? Not a problem! Whether or not you consider your kitchen a chef's paradise, you can (and should) still include descriptions of your kitchen's finest features in your listing. What kind of oven and stove does your home have? What about prep space? Pantry space? Find what shines and be sure to mention these features to your real estate agent, if they aren't obvious to the naked eye.
Put a spotlight on your home's winter comfort rooms or features
Minnesotans can speak to the importance of creating cozy spaces in one's home during the frosty winter days. Therefore, take note of any room or feature in your house that is particularly complimentary to the winter season, and be sure to give it due attention in your listing. Does your house have a sauna? A cozy fireplace in a room with windows overlooking an ice and snow-dusted lake in the winter? Does your home have an excellent heating system? Whatever it is about your home that makes it especially inviting during the winter, be sure to take good note of these elements in your listing.
Work with a Minnetonka real estate agent
The Stephanie Chandler Group
is helmed by Stephanie Chandler, rated amongst the Top 5 real estate agents of the Twin Cities Top 20, a third-generation Realtor who serves Twin Cities, Edina, and Minnetonka.
Contact
her today to find the Minnetonka luxury home your heart desires.