Owning a luxury home is a wonderful and sometimes challenging responsibility. Investing in your home and crafting it into the beautiful haven you've always dreamed of is an absolute joy. However, it can also be challenging when the time to sell your home approaches and you realize that you must ensure
your home sells
for the best possible price. At that point, you have to ask if the improvements you've made on your home have boosted the return on investment (ROI) — or not.
How you can improve your Twin Cities home's ROI
According to research completed by the National Association of Realtors (NAR), homeowners generally
complete remodels
for two main reasons:
To upgrade worn-out materials, surfaces, etc.

To improve livability and add important features.
While most homeowners report a sense of joy and satisfaction after a remodel, it's important to consider the ROI of any project you undertake. A few projects provide a great return by increasing the price of the home when you go to sell or decreasing the time the house spends on the market (and thus the number of mortgage payments you have to make before you leave). However, some projects provide a lesser ROI for various reasons.


While you may not initially consider installing hardwood flooring or upgrading insulation, these remodeling projects will often get you a higher ROI than large projects like bathroom or kitchen remodels. This is because new homeowners are more concerned about buying a home where they won't have to complete any significant improvements than purchasing a home with a slightly older kitchen or bathroom.


Certainly, remodeling a kitchen or another room can be extremely rewarding for you and a potential buyer since such a project will add a sense of luxury and finesse to your home. However, to get the most significant ROI, a smaller and less in-depth project will do just as well to increase your home's value and provide you with a tangible return on the initial project cost.

Here are the top 5 home improvements you can make to boost your home's ROI in the Twin Cities.
Improve your flooring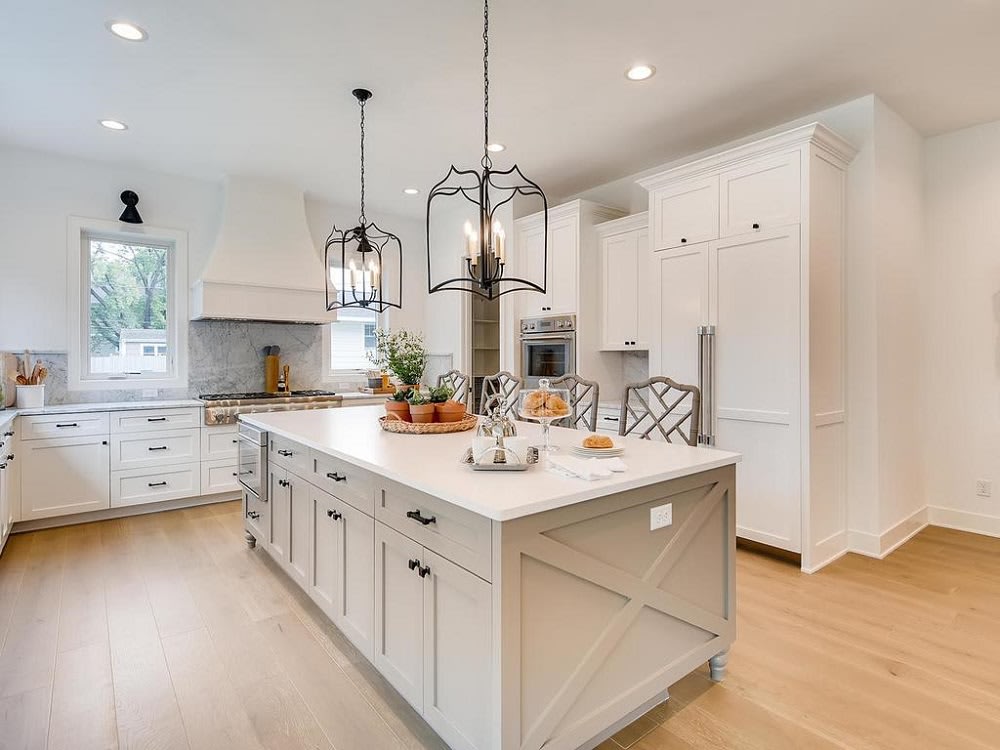 Refinishing wood flooring or installing new wood flooring is a fantastic investment. According to the report by the NAR, most homeowners recover 118% of the cost of installing new flooring and 147% of the cost of refinishing existing wood flooring. Buyers love wood flooring for a variety of reasons:
It's easy to clean

It's elegant and beautiful

It goes well with most decor styles
If you want your home to stand out in the market, improve your flooring by installing or repairing wood flooring. In general, repairing or refinishing wood flooring will cost
between $1,075 and $2,518
. The price is usually between $3 and $8 per square foot. So, you'll spend comparatively little on repairing that flooring but will likely increase the value of your home by up to $5,000.
Installing new wood flooring is a little more expensive, usually averaging between
$2,486 and $6,769
, or $3 to $5 per square foot plus the cost of materials. However, the value of your home could increase by up to $6,500.
Overall, installing or improving wood flooring in your home is a simple, reasonably cheap way to increase your home's value. Therefore, it's sure to provide you with a significant investment return.
Upgrade insulation and/or windows
Upgrading insulation or installing new windows are great ways to improve your home's value by providing a higher level of comfort to anyone in the house. Installing new insulation could cost anywhere from
$944 to $2,500
, depending on the type of insulation and how much you need to install. However, you could increase your home's value by up to $2,500, giving you a 100% return for making that important investment.
Installing new windows plays a similar function to upgrading insulation. If your windows are poorly fitted to the house and don't have the latest and upgraded temperature-regulating ability, they could significantly decrease the value of your home. Ugly windows, thin panes, and ill-fitted window frames affect how potential buyers see your home. Buyers don't want to pay to replace windows but may be reluctant to brave a hot summer or cold winter without a correctly installed system.


If you want to increase the comfort of your home and improve its value significantly, ensure the insulation and windows are up to date. Doing so will help you enhance the image and character of your home without sacrificing too much money or time. You'll find that buyers even love the atmosphere changes you can get by installing newer, oversized windows that let in more natural light.
Install new roofing
Just like with insulation and windows, having a good roof is extremely important to provide buyers with confidence and comfort. Old roofing tends to leak air easily, thus decreasing the efficiency and effectiveness of your HVAC system. In addition, older roofing can leave room for mold or mildew to grow quickly, causing health hazards for any family living under it.


Besides making your home more comfortable and safer to live in, new roofing can significantly improve your home's curb appeal. A new roof instantly makes your home look newer and more modern, attracting buyers looking for a fresh new house to purchase.


The cost to install a new roof varies, usually between
$5,000 and $12,000
, depending on the size and extent of the project. However, it is likely to increase your home value by at least $12,000, leaving you with a return of up to 100%. In the end, installing a new roof will significantly increase your home's value, comfort, and curb appeal for little overall cost and a high return.
Install a new garage door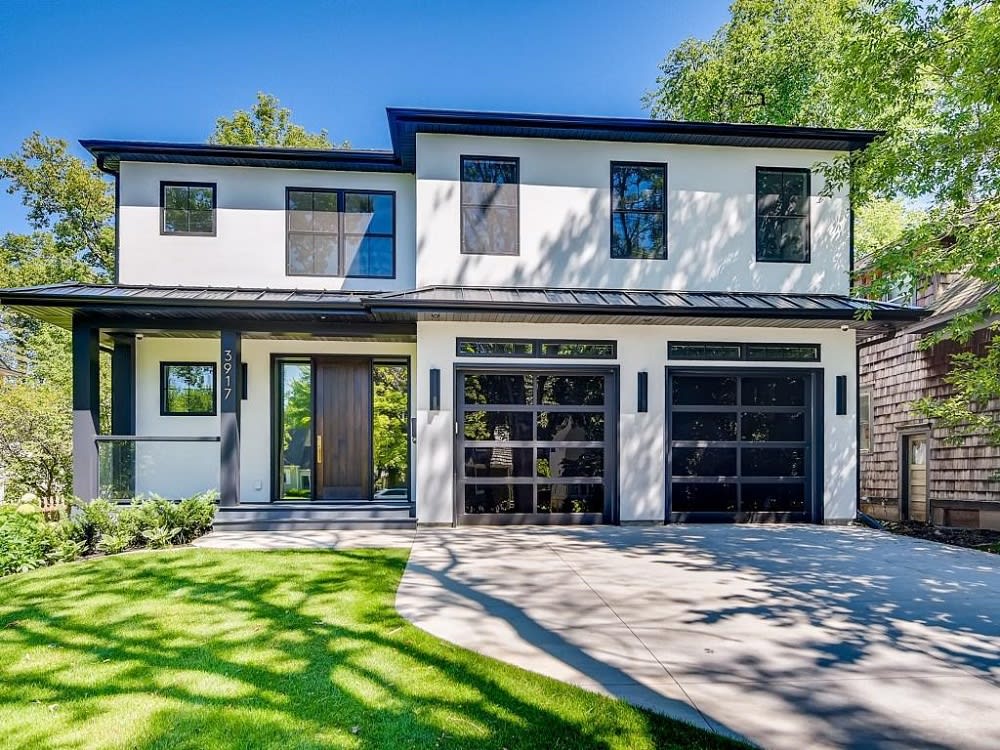 Many homeowners are looking for a spacious and secure garage to purchase along with their new home. A garage provides a tremendous sense of ease as it offers lots of extra storage space and an out-of-sight spot to park cars. When buyers look at your home, they're likely to notice the garage door immediately and will be influenced by its appearance, whether that's good or bad.
Installing a new garage door can cost anywhere from
$754 to $2,000
, depending on the size and how specialized you want to take it. However, the return is likely to be $2,000, at least 100%. A new garage door is a relatively inexpensive way to improve your home's curb appeal and value and increase the interest of buyers shopping for homes in your area.
Seeing the ROI on your Twin Cities home
When it comes to dealing in luxury real estate in Edina, Linden Hills, Minnetonka, and other Twin Cities suburbs, you want to stand out. Your home should look the part of luxury but should also be comfortable to live in and offer plenty of convenient features to encourage buyers to take notice. Upgrading flooring, insulation, windows, and roofing creates greater value in the comfort of the home. Installing new garage doors will also add a greater sense of luxury and curb appeal.


If you're ready to sell your home on the luxury market, there's no time like the present to dive into a few upgrades. Take stock of your home and consider whether any of these projects would be a worthwhile investment. If you have questions and seek guidance in getting started, don't hesitate to
reach out to the Stephanie Chandler Group
. We would be delighted to help you begin simple, cost-effective renovations for your home.