It would be difficult to live in
Minnetonka
and not fall in love with the great outdoors. Minnetonka's name comes from the Dakota Sioux words for "great water," which is an appropriate name for a place filled with so many gorgeous lakes and stunning shorelines. It's no wonder that no matter the weather, people who live here want to spend as much time as possible enjoying everything Mother Nature has to offer. And whether you love walking, boating, biking, or simply being outside, there is something here for everyone.

Here are some of the best ways you can enjoy outdoor life in the Minnetonka area.
Enjoy the outdoors near your Minnetonka real estate
Boating on Lake Minnewaska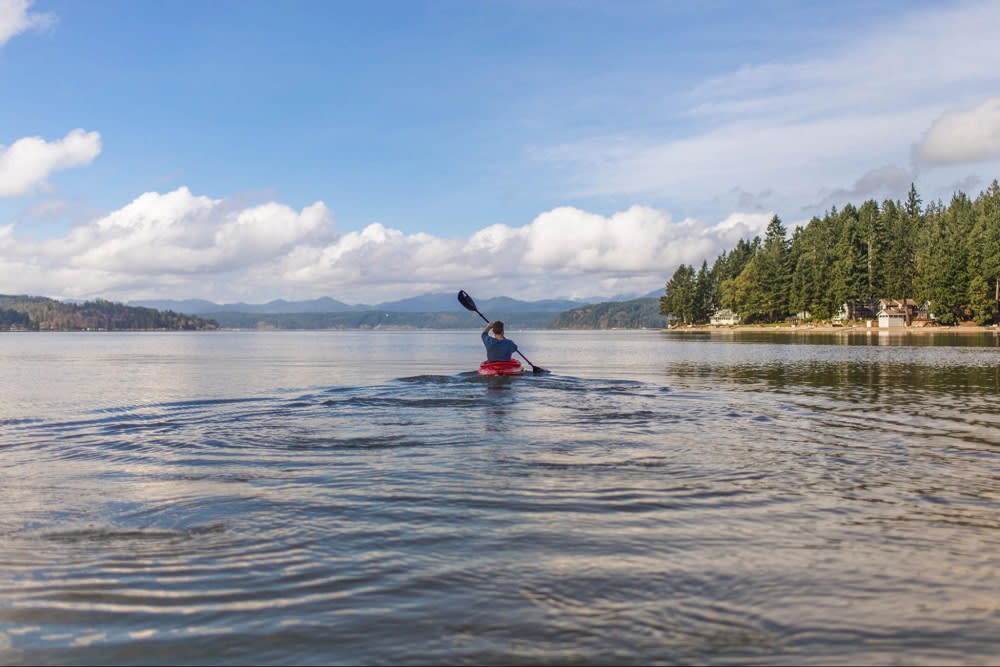 With crystal clear water, it's an ideal place to go kayaking or paddleboarding. You'll see plenty of wildlife, especially along the shoreline. That makes it a good place for fishing, too, and angling fans can catch over a dozen varieties of fish in the Minnewaska waters.

If you love the idea of being on a boat but want to leave the driving to someone else, charter a boat tour instead. Several charter companies are located around the lake, making it easy to spend a day on the water. They'll prep the boat for you, do the driving, and tailor the excursion to your interests. You can tour some of the real estate available around Lake Minnewaska or set your sights on the abundant wildlife. Chartered boats are ideal for birthday parties and other celebrations, too.
The lake is flanked by two charming towns, Starbuck to the west and Glenwood to the northeast. Both towns offer plenty of places to stop for a bite to eat or a place to stay, so you'll never be far from some lovely amenities. Consider visiting nearby
Rolling Forks Vineyard
. This local winery offers a carefully crafted food and beverage menu. Try to get there around sunset and request a table on the patio. The atmosphere is breathtaking at this time of day, and you can watch the sun slip down under the horizon while sipping delicious local wines.
Listening to music at the Wharf at Lord Fletcher's
Summer weekends should be spent at the
Wharf at Lord Fletcher's
. Located in Spring Park on Sunset Drive, this popular venue sits between Crystal Bay and West Arm. Opened in 1968, it's become a central hub of lake life in the area. You'll find a variety of dining options at Lord Fletcher's, including a top-rated steak restaurant and a cozy sports bar. But the real gem of Lord Fletcher's is the Wharf.

The Wharf is a large outdoor venue with enough space to accommodate around 400 people. Seating goes quickly, especially at the height of the summer season, but it's worth getting there early and staking your claim on some space. That's because Lord Fletcher's hosts some of the area's best live music during weekend evenings throughout the summer. You'll get to sit on the Wharf, enjoying a selection of delicious food and beverages while listening to some amazing local bands. That's lakeside living at its finest.

The relaxed atmosphere is even more magical when the sun starts to sink, and the twinkling lights flicker on overhead. This is a quintessential summer outdoor activity and one that you won't want to miss. It's a family-friendly environment, too, so feel free to bring everyone along for an evening out.
Taking a drive around Lake Minnetonka
Boating isn't the only way to see all the spectacular sights around Lake Minnetonka. Going by car is a great way to explore the area around the lake, and it may deliver even better views. There are plenty of routes to explore around the lake, but one of the best starts in Wayzata. Start at Wayzata Beach and head west on Shoreline Drive. This road will take you through some gorgeous scenery, thanks to the lake on the left and some of Minnetonka's most eye-catching real estate along the way.
You can take Shoreline Drive to Mound, where you'll reach the
Three Rivers Park District
. This is a great place to get out and stretch your legs. You can walk along the Minnetrista Regional Trail here or check out the lakeside pond in the park.

When you are ready to go, you can either take the highway back to Minnetonka or head north. This will lead you to Bushaway Road, which runs between Grays Bay and Wayzata Bay. This is a lovely stretch of road, with water on both sides and plenty of places to pull off the road and take pictures or explore the shoreline. If you keep going north, the road will take you back to Wayzata and complete your circuit.

The entire route will take about an hour if you drive it straight through, but it's worth taking your time to stop and explore some of the sights along the way. There are also plenty of charming cafes, restaurants, and shops to explore and lovely safe places to experience nature. Be sure to explore some of Minnetonka's best neighborhoods in the area.
Exploring the town of Wayzata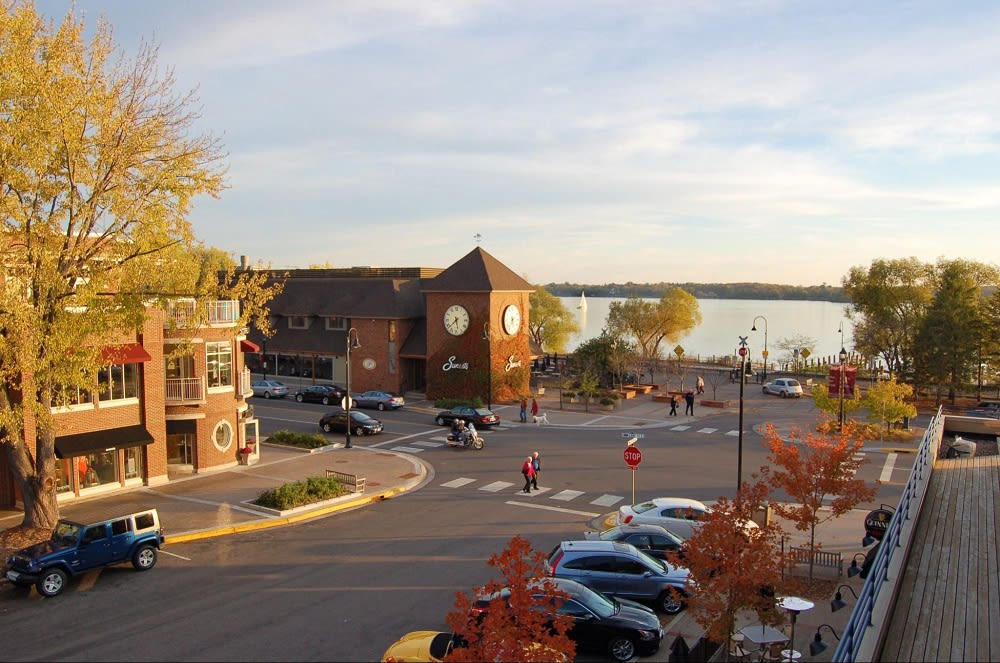 If you are yearning for a more urban outdoor experience, Wayzata is the place to be. This is a delightful town on the shores of Lake Minnetonka with a downtown area that feels both quaint and fresh. It's an ideal place to spend a day. Start with breakfast at
Benedict's
, a finalist for Lake Minnetonka Magazine's award for best breakfast. Chef Mike Rakun reimagines the classic breakfast menu, and you'll find his twist on the eggs benedict irresistible.
After breakfast, wander down Lake Street towards
Penny's Coffee
. Take your perfectly crafted cold brew to go and continue down Lake Street, where you'll see countless independent stores to explore along the way. At the end of Lake Street, you'll find the
Wayzata Depot Museum
, a picturesque local history museum well worth your time. An outdoor scale model railway runs in the summer, or you can simply enjoy the gardens and watch the freight trains roll by.
Once you've learned all the local lore, continue on Grove Lane to Wayzata Beach. This local lakeside spot is ideal for catching summer sun, but there are plenty of shady picnic tables. You can also rent paddle boards and kayaks here if you are ready to cool off on the water. End your day with dinner at nearby
6Smith
, a trendy eatery serving delicious meals and clever cocktails.
What's more, there also are regular events that locals and visitors can boat to.
Excelsior Art on the Lake
is a two-day event that draws thousands of art fans and fiends. More than 140 artists participate in Art on the Lake, including local musicians who perform throughout the event. For outdoor athletes, the
Lake Minnetonka triathlon
is a high-octane showcase of some of the best runners, bikers, and swimmers in the country. The swim portion of the race skirts Excelsior Bay, and the last leg of the race returns to Lake Minnetonka after a detour inland. For a more niche competition, locals visit Surfside Park for the
Minnetonka Wakesurf Championship
, which includes a beer tent, shopping booths, live music, a parade, food trucks, and fireworks.
A lot of people who visit Wayzata fall in love with it. If you are one of them, talk to our team about
nearby Minnetonka real estate
that will help you put down roots in the area.
Riding your bike in Purgatory Park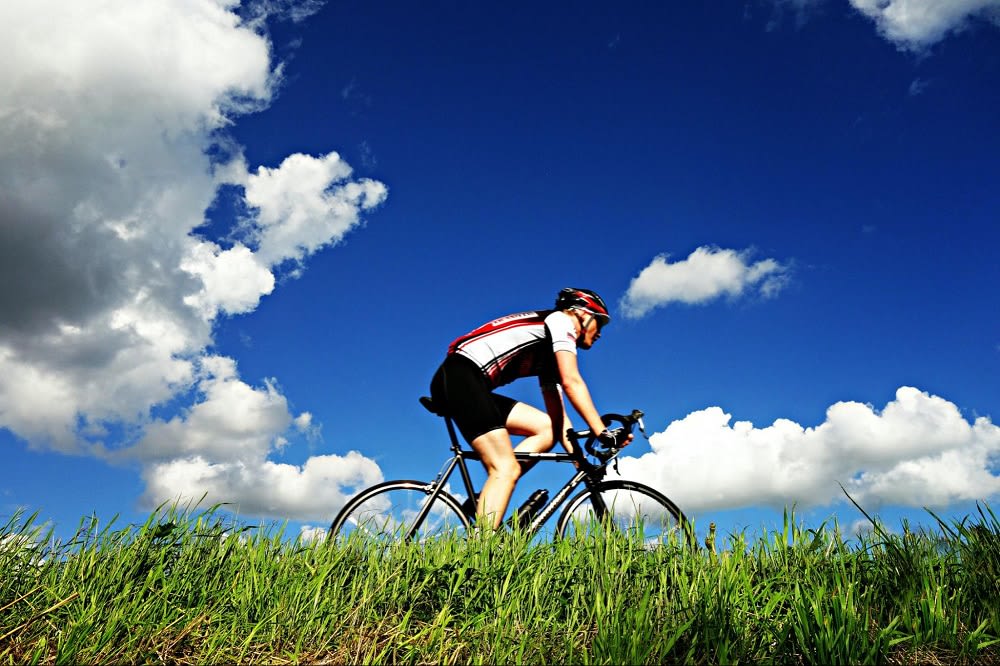 Minnesota may be the "Land of 10,000 Lakes", but it's also home to some fantastic parks. Purgatory Park might be one of the best. Located in Minnetonka Township, this park offers 155 acres of nature for the entire family to enjoy. It's the perfect space to get out on two wheels, too. The park offers a paved trail that loops through wetlands, gardens, and forests. Along the way, you can visit outdoor art exhibits, lovely memorial fountains, and plenty of playground spaces for children. The loop is just under two miles and relatively flat, making it an easy ride for the entire family.
If you and the family get a taste for biking adventures, there are plenty of spaces beyond Purgatory Park to explore. The
Lake Minnetonka Regional Trail
is a great option that offers more than 15 miles of trails between Hopkins and Carver Park Reserve. If you are feeling especially adventurous, Lake Auburn Campground offers bike camping (but you'll need to bring your own tent).
Want to Enjoy Lakeside Living Every Day?
There are many opportunities to get out and enjoy Mother Nature while living in Minnetonka. Whether you want something relaxing or something more adventurous, there is space for all outdoor lovers here.