Less than 20 minutes southwest of the heart of downtown Minneapolis is the first ring suburb of Edina. One of the region's first major suburban communities, home to the first indoor mall in the United States, it's an upscale enclave with great schools and a bucolic lifestyle.


As you might imagine, Edina is a massive draw for families. Active families who love exploring nature or seeking new adventures will find Edina incredibly appealing. The city's location provides residents quick, easy access to much of the Twin Cities and southern and central Minnesota regions. Whether a homeowner and their family's interests lie in the urban, suburban, or rural, it's within arm's reach in Edina.


But which activities provide fun and fulfillment for the entire family—the experiences you can genuinely enjoy together? Below we offer seven family-friendly activities in Edina and a few more just beyond.
Edinborough Park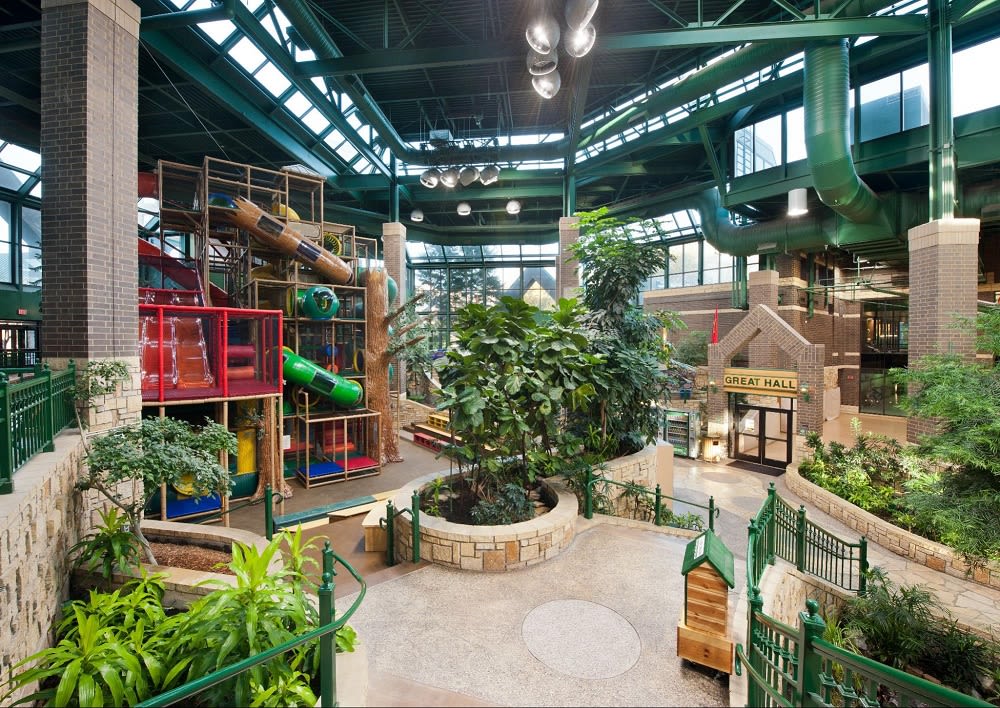 Unique among American city-operated parks,
Edinborough Park
is one of those few recreational facilities that truly offers something for everyone. First opened in 1987, the one-acre, fully enclosed park is foremost a playground for area children. There are three main play areas in the indoor PlayPark. The Little Peak play area for toddlers, the 60-by-90 foot multi-purpose Great Hall, and the all-age—even adults—37-foot high Adventure Peak, a climbing structure built around a 30-foot-tall faux oak tree.
Adjacent to the PlayPark, and generally reserved for adults, is a heated indoor lap pool, 1/16th-mile running track, and fitness facility featuring strength and cardio equipment. While there is a daily admission fee, annual membership passes are available.


The 42,000-square-foot facility is less generic than your average gym. There are 2,400 plants throughout the park to give it a distinct, outdoorsy feel. An amphitheater also hosts events open to the community year-round, including children's entertainment, family-friendly concerts, magic shows, movies, and other special events.
Just northwest of Lake Cornelia, the Edina Art Center is a testament to the community's long-held commitment to the arts. It offers a wide range of programs for all ages, including classes and camps for children and adults interested in drawing, painting, tech-based art disciplines, and even poetry and improv comedy.


For local families wishing to explore the world of art together, the center hosts Art Around the World Saturdays and Wonderful Wednesdays. Both programs offer attendees the opportunity to work on specific projects and different techniques and disciplines.


The center hosts the Fall into Arts Festival held at our next family-friendly entry, Centennial Lakes Park.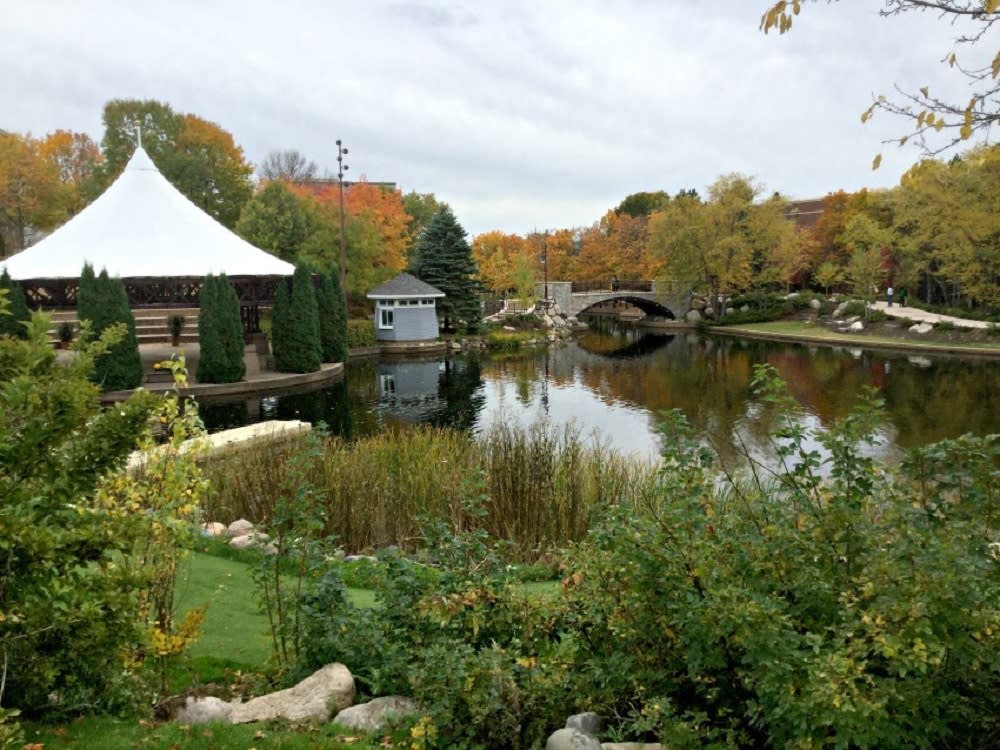 Edina features outstanding community facilities, which, in addition to the aforementioned indoor Edinborough Park, features 44 parks across more than 1,500 acres. A local favorite is the quaint Centennial Lakes Park, a 24-acre outdoor area with a 1.4-mile walking and jogging trail looping around a 10-acre lake with three smaller ponds.
Upon entering the park's main entrance, you're greeted by Fountain Plaza and the Hughes Pavilion and Amphitheater overlooking the park's central pond. To call the park a hub of family-centric activity would be an understatement. Amenities include:
Unlike many northern park spaces, Centennial Lakes is just as popular a destination for those seeking to escape their wintertime cabin fever. The area is adorned with winter lights, and the trails are open and maintained throughout the season. And, when the conditions are just right and the 10-acre lake freezes over, the space opens for ice skaters.
The Mall of America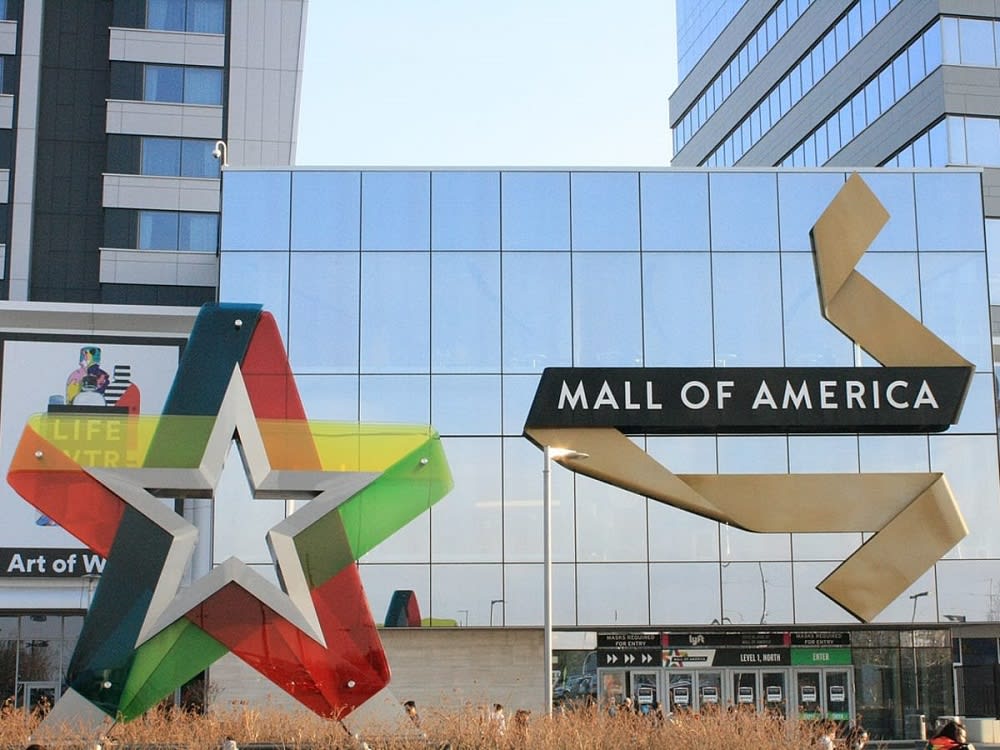 Of course, it's a challenge to talk about family-friendly activities in the Minneapolis suburbs without mentioning the nearly 5-million-square-foot
Mall of America
in neighboring Bloomington. First opened in 1992, the mall, which is less than a 15-minute drive from the heart of Edina, is a popular destination for shoppers from across the Midwest. It's also an underrated landing spot for families seeking experiences beyond their average day at the mall.
Beyond the Mall of America's more than 550 stores and restaurants, it features a vast array of entertainment options to satisfy the divergent tastes of any family, whether they're age eight or age 80. In addition to the
B&B Theaters Bloomington 13
movie theater and
The Fair on 4
arcades and go-kart track, other family-friendly highlights include: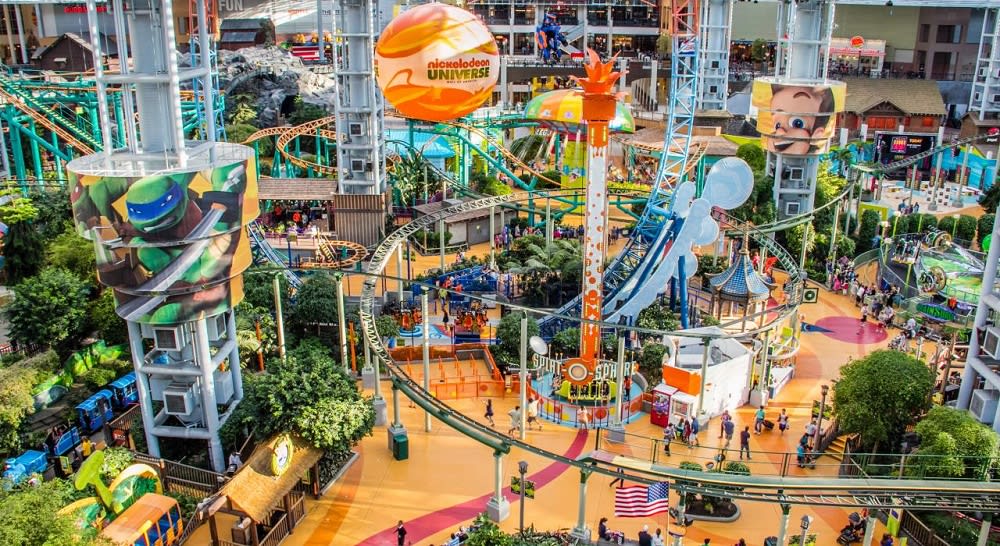 Due to the mall's immense size and many activities, make sure you plan ahead, so you and your family get the most from your not-so-average day at the mall.
The Bakken Museum
Our next family-friendly location is
Bakken Museum
, located just north of the Minneapolis neighborhood of Linden Hills and a 10-minute drive from Edina. Nearing its 50th anniversary, the Bakken is an ideal spot to spark the imagination of Minneapolis' youngest minds (and perhaps a few of the older minds, too) with programs and exhibits centered around science and technology.
Housed in the historic Gothic and Tudor-styled West Winds mansion and gardens on landmark lake
Bde Maka Ska
's western shores, the museum started with a specific focus on electricity but has evolved into a celebration of creative thinking, engineering, and programming. Although the museum gears most of its programs towards children, including workshops and summer and school break camps, families play a central role in the museum's popularity and success.
The museum is host to a library and extensive artifact collection and regularly features exhibits and displays, many of which feature an interactive element. Memberships are available, supporting Bakken's mission of inspiring innovation and providing parents and their children with incredible learning opportunities.
Wood Lake Nature Center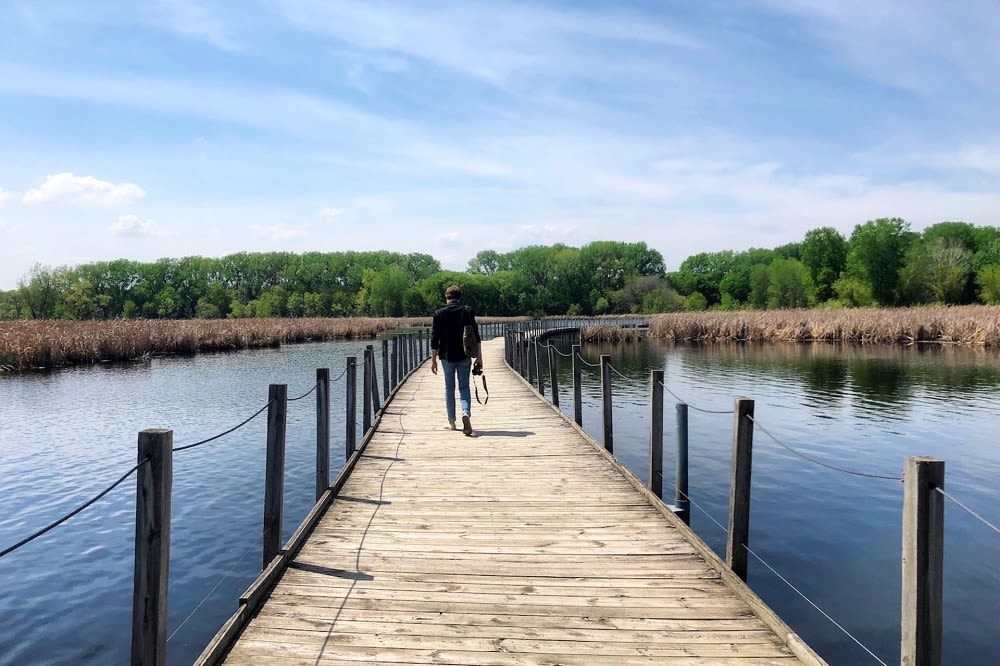 In a region filled with an abundance of natural wonders, some of the finest outdoor recreational areas sit just a few minutes drive from Edina. You'll find one such outdoor space, the
Wood Lake Nature Center
, just across Interstate 35W in neighboring Richfield.
Less than a five-minute drive from much of Edina, Wood Lake is an expansive 150-acre suburban preserve with multiple habitats, including wet- and marshlands, prairie, and woodlands. The area is a favorite of nature-loving families who enjoy traversing Wood Lake's four miles of trails in the summer and fall. Several trails use the lake's floating boardwalk. In the winter, the park features a two-mile groomed cross-country ski trail.


Wood Lake Nature Center is also a learning center. Near the main entrance is an interpretive building housing live animals and interactive exhibits where parents and their children experience how nature evolves firsthand. Back outside Wood Lake, activities include a natural play area, birdwatching, scavenger hunts, exploration, and geocaching.
Braemar Park
Finally, we return to Edina for what many consider the grandest and most family-friendly park among Edina's outstanding roster of outdoor spaces. Though it occupies Edina's southwesternmost corner,
Braemar Park
is the community's unofficial center of sport and recreation. The 500-plus-acre expanse is notable for its scenic, rolling landscape and its extensive list of amenities, which include:
The city is exploring further enhancements to the entire recreational complex through the Braemar Park Master Plan, including repairing and upgrading current facilities, adding a dedicated mountain bike trail, and enhancing the current hiking and pedestrian trail system.


Are you ready to explore the best of suburban Minneapolis?
Contact the Stephanie Chandler Group today
to start your home buying or selling journey. From celebrated Edina luxury real estate to stunning Minnetonka homes for sale, allow Stephanie's years of experience and expertise to be your guide to the Minneapolis area's luxury real estate market.