Among the most critical attributes to look for when shopping
Minneapolis neighborhoods
are
livability
and
walkability
. After all, although every good
Minneapolis luxury real estate agent
can show you several options in opulent, feature-rich homes, you want your next living environment to be a sanctuary and a place that provides easy access to all the establishments and things you love. A good home will support your active lifestyle and allow for a robust social life. With this in mind, the following are several top-rated Minneapolis restaurants that are well-worth visiting this season.
Check out these 10 Minneapolis restaurants
The Capital Grille
Located at the center of the Hennepin Avenue Theater District,
The Capital Grille
is well-loved by Minneapolis locals for both its sumptuous food and its amazing atmosphere. Here, you can start your meal with lobster bisque or decadent clam chowder, then indulge in tuna tartar or jumbo shrimp cocktail. This is the perfect place to go for a porterhouse served with shallot butter or aged balsamic. The Capital Grille also has an impressive selection of red, white, sparkling, and rosé wines available. Best of all, you can finish with an unspeakably good creme brulee that constantly gets outstanding reviews from diners and known food critics.

Buca di Beppo
Buca di Beppo
is anything but fancy. Instead, it's a great place to go when you want a relaxed environment and a hearty, home-cooked meal. Buca di Beppo also offers catering services, making it an excellent neighborhood addition for any homebuyer in Minneapolis who intends to do a lot of entertaining but limited cooking. This establishment serves everything from traditional lasagne to savory chicken parmigiana. If you want a relaxed meal with a friend, a quiet place to go with your significant other, and food that's always guaranteed to please, stop here this season for Italian cuisine that's every bit as authentic as it promises.

Spoon and Stable
Operating out of a hip-chic and decidedly rustic carriage house, the Spoon and Stable maintains a
French-inspired menu
that holds something for everyone. Cozy, modern, and inviting all at once, this open, airy space is a great place to go for dinner, lunch, or brunch. They've got everything from bison tartare to beet salad. With roasted grouper, savory pork chops, and dry-aged duck breast on the same menu, this is a great place to visit when you've got a group with diverse and incredibly distinct tastes.
For brunch, you can drop in for a surprisingly delicious brussel sprout and koginut squash quiche, eggs benedict, or a crispy chicken burger. Spoon and Stable has an expansive bar menu, and it's worth making a reservation if you have a sweet tooth. With chocolate Pavlova, honey and cream cake, and an assortment of ice creams and sorbets available, it's sure to satisfy.

Foga de Chao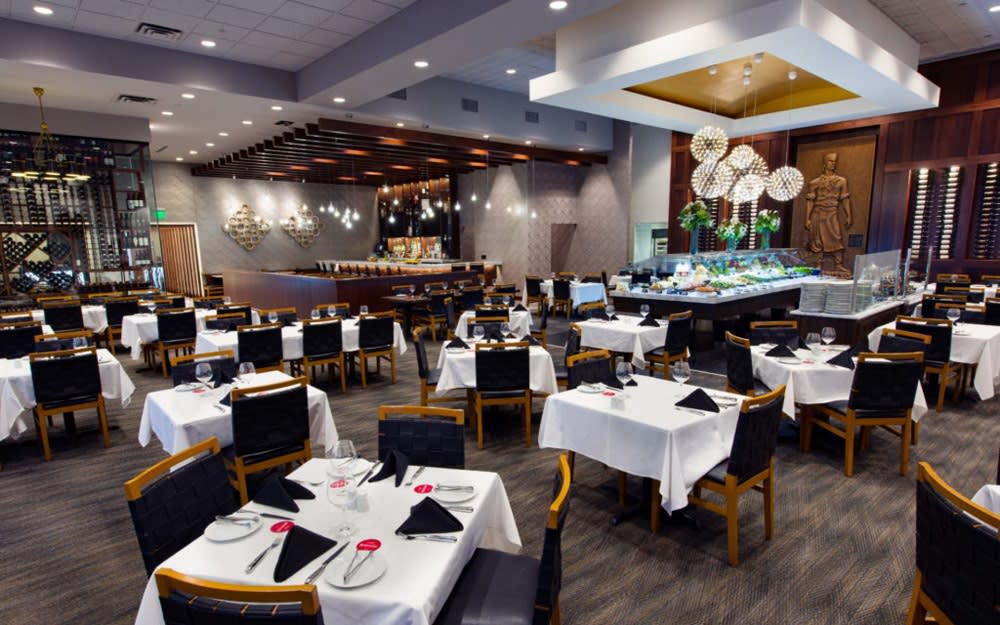 Foga de Chao
is a downtown landmark. Like the Capital Grille, this top-rated steakhouse is located in City Center near the Hennepin Theater District. It has a gorgeous dining room that can accommodate up to 300 guests and several separate dining areas for large, private parties. It has options to suit all tastes with separate menus for brunch, lunch, and dinner and an extensive catering menu.
For lunch, you can choose from an array of genuinely indulgent appetizers, including a seafood tower filled with full lobster claws, green-lipped mussels, snow crab legs, and split, cold-water lobster tails. Offering the "Churrasco Experience," this restaurant serves bacon-wrapped chicken and steak, spicy pork sausage, double bone-in pork chops, and more.


The dinner menu offers an array of equally sumptuous repasts, including lamb chops, pork ribs, and bottom sirloin. Options like filet mignon, crispy polenta, and caramelized bananas grace the brunch menu. Best of all, this establishment has an all-day happy hour and an exciting assortment of cocktails, including the Blood Orange Manhattan, the Caramelized Pineapple Old Fashioned, and the Samba Squeeze Martini.

Murray's
Murray's
is a classic American steakhouse in Minneapolis that serves everything exactly as you expect. As the"Home of the Silver Butterknife Steak Since 1946," Murray's is known for offering tender cuts of prime beef, delicious surf and turf combinations, and Maryland crab cakes with a spicy remoulade.
Side dishes include crispy Brussel sprouts, stuffed mushrooms, and fried risotto. Murray's offers private dining and curbside delivery for those who'd prefer to enjoy their meals in the comfort of their own Linden Hills homes. The ambiance is relaxed, but the establishment maintains a classic style overall. The Moscow Mule and the Whiskey Fusion are two of Murray's most popular cocktails, while red, white, rosé, and sparkling wine are sold by the bottle and glass.

Cafe Lurcat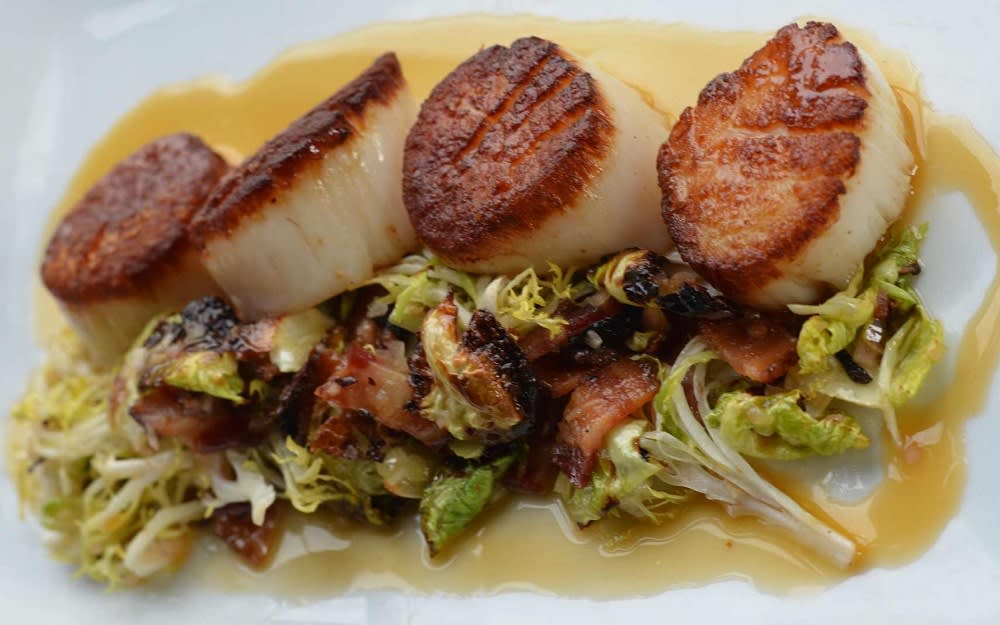 The Cafe and Bar Lurcat is a New American eatery in Minneapolis that offers a bright, airy, and decidedly uplifting environment. It's the perfect place to dine in spring and early summer. With brick walls and large windows allowing plenty of natural light to flow in, this establishment offers indoor and outdoor seating and maintains
several mouth-watering menus
. Bottle and draft beers are served day and night, and top-rated wines are offered by the bottle or glass. Cafe Lurcat serves mouth-watering scallops, some of the best burgers in Minneapolis, and warm cinnamon and sugar doughnuts. Best of all, one of Cafe Lurcat's menus features small-sized plates for those who only want cocktails and a quick nibble.

The Oceanaire Seafood Room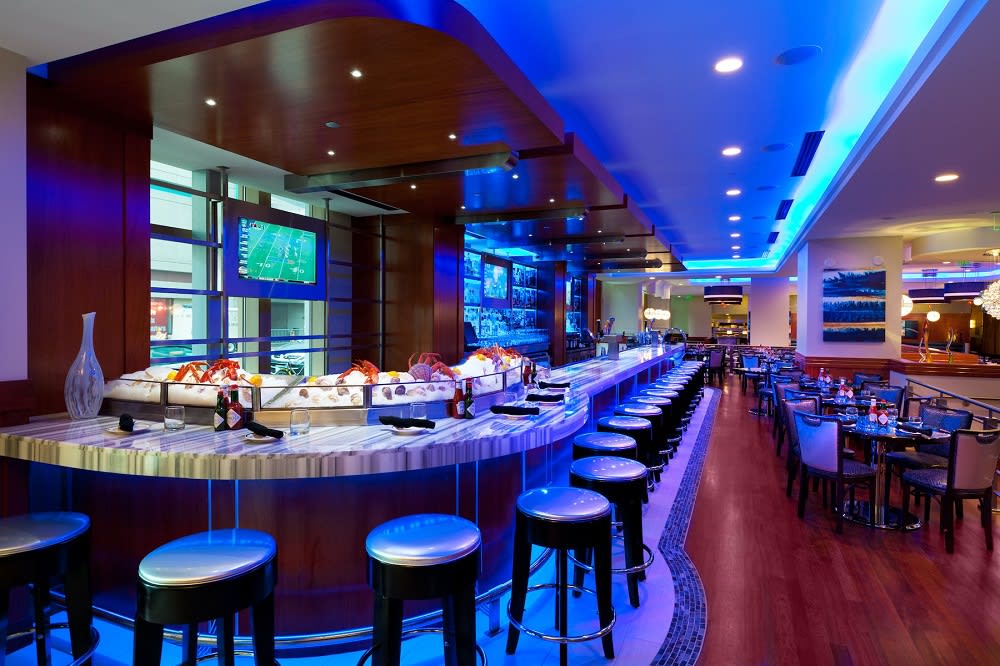 The
Oceanaire Seafood Room
is a high-end chain restaurant with a modern yet fun feel. Located in downtown Minneapolis, this is the perfect place to go when you want fresh food and a lively night out. Serving seven different kinds of oysters, a decadent raw bar, escargot, and grilled Chesapeake crab cakes, it's a seafood lover's dream. You can dine on savory shrimp and grits or order salt and pepper calamari. This establishment has a full bar, several beers on tap, top-rated wines by the bottle or glass, and an assortment of cocktails that pair perfectly with its menu offerings.

Jax Cafe
Known for its
first-rate bourbon, whiskey, and scotch menu
and excellent wine pairings, the Jax Cafe is an excellent place to turn into your regular hangout. The food is unbeatable, the drinks are always flowing, and the ambiance is lively and peaceful. Here, good friends are made, and lifelong favorites are discovered on the menu all of the time. Jax Cafe offers banquet and private dining for large groups. It also has some quaint outside tables for those who want to eat, mingle, and imbibe while surrounded by natural elements.
Choose from bone-in filet or tournedos of beef tenderloin for dinner, or a smothered ribeye or grilled pork chop. Jax Cafe has lighter fare, like its brunch berries and fried goat cheese salad or a la carte steakhouse wedge salad. They also serve Atlantic salmon, rainbow trout, pan-seared scallops, and whole Maine lobster.

Cosmos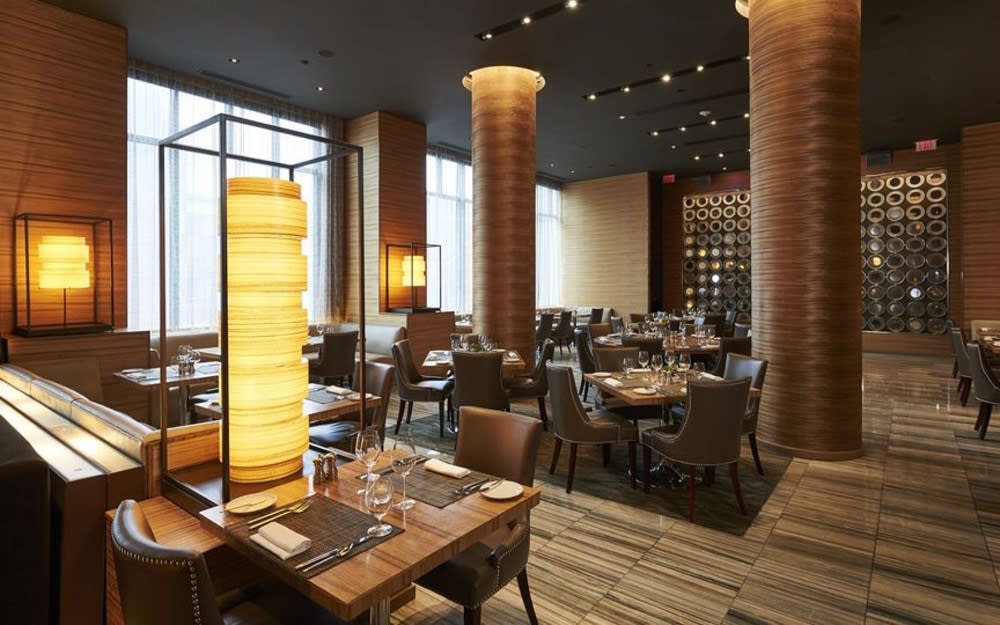 Cosmos
is the sleek, all-day eatery in Minneapolis that everyone is always talking about. Located in Loews Minneapolis Hotel, this establishment has an apothecary bar and lounge, and a breakfast/brunch menu that's what dreams are made of. If you like the idea of spending your Saturday or Sunday morning sipping mimosas and eating unforgettable eggs Benedict, Cosmos is the place to go. With loaded breakfast potatoes and fluffy buttermilk pancakes, Cosmos is the restaurant to visit when you want to start the day feeling relaxed and pampered.

The Butcher's Tale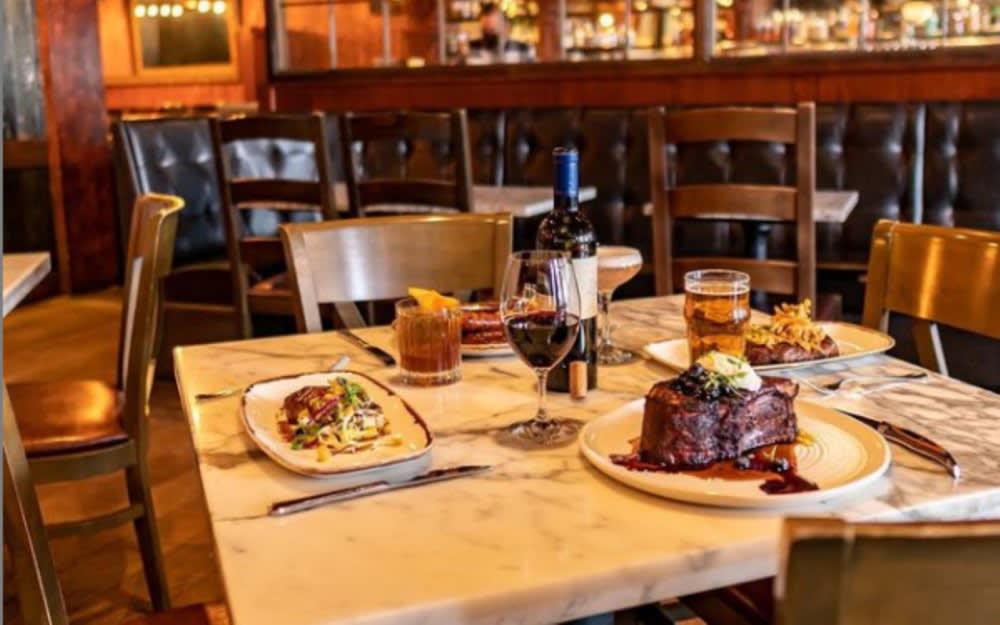 With soft lighting and a warm, woodsy feel throughout,
The Butcher's Tale
makes for a great date night or a good time out on the town with friends. Much like its name implies, this establishment celebrates all things meat. Carnivores can get their fill at the prime rib station, dine on double-smoked ham from Duroc farms, or enjoy a sumptuous lobster and cheddar scramble. With chocolate berry tarts, profiteroles with cardamom cream, and lemon cake on the dessert menu, it's always hard to make a stop at The Butcher's Tale, a short one.
Ready to make Minneapolis your home?
These and many other restaurants make finding an amazing place to eat in Minneapolis all too easy. You can drop in to these establishments when visiting the city or make Minneapolis, Minn., your permanent home. At Stephanie Chandler Group, we've got
featured listings
in the Twin Cities that are guaranteed to please. From gorgeous, two-story homes to cute, cottage-like rentals, we've got it all.
Contact us
today to start searching for your dream home.