Home staging is a vital step toward a quick and lucrative sale.


Even in markets where sellers hold a distinct advantage in the transaction process, a well-positioned home will sell for more money than those that eschew the staging process. And we're not talking just a few dollars.
Why staging is necessary
The primary reason to stage your home is to appeal to a breadth of buyers. Your home might appeal to young families or those ready to start one, depending on the Minneapolis neighborhood. Or it could be a preferred community for young, single professionals or investors looking to build or add to a portfolio. Perhaps the region draws in more established households, empty nesters, or retirees.


Whatever the target audience, a staged home allows would-be buyers to visualize the property as their own. It's a future home that can meet their needs instead of a house that currently serves a different owner. They can better imagine their furniture, belongings, and personal items in a space free of someone else's stuff.


According to a report from the
National Association of Realtors
about the impact of staging a home, 80% of buyer agents noted staging allowed their clients to visualize a property as a future residence. Seeing a listing as "theirs" is critical from a financial standpoint.
In that same report, 23% of buyer's agents said that staging played a role in increasing their clients' offers between 1% and 5%. Impressive enough, but 26% estimated that staging drove offers even higher. When it came to selling the home in a reasonable amount of time, 53% of sellers' agents confirmed staging reduced time on the market for their client's listings.


For a luxury, multimillion-dollar property, a modest investment in staging can result in a sizable increase in the value of your transaction. It also proves invaluable in selling the home faster.


How to get started and ensure your staging efforts are well rewarding at the closing table? Below, we review the top five staging tips to sell your home in Minneapolis, including how to prepare your space for staging day.
Declutter
Regardless of how clean and organized your home is, there are always elements in a room that can prove distracting to a potential buyer. A stack of nicely folded quilts on the back of a couch might be pleasant to you but unsightly for someone else. The same can be said for a kitchen counter that doubles as storage for a toaster or cooking utensils.


Use the same thought process for every room in the house:


Thin out furniture, and store away overly large or unnecessary pieces. Reduce your home's wall art and completely depersonalize your spaces by removing family photos or heirlooms. And take stock of other spots a buyer might wonder about—the laundry room, kitchen pantry, even the garage.


Sure, it's a tedious process, but decluttering removes much of the lived-in aspect of the home, which goes a long way to promoting the aforementioned future visualization. Plus, you can jumpstart the packing for your next move.


Smart staging tip: Optically enhance your home's storage
Want to improve your home's sense of storage without actually altering it? Use the addition by subtraction technique.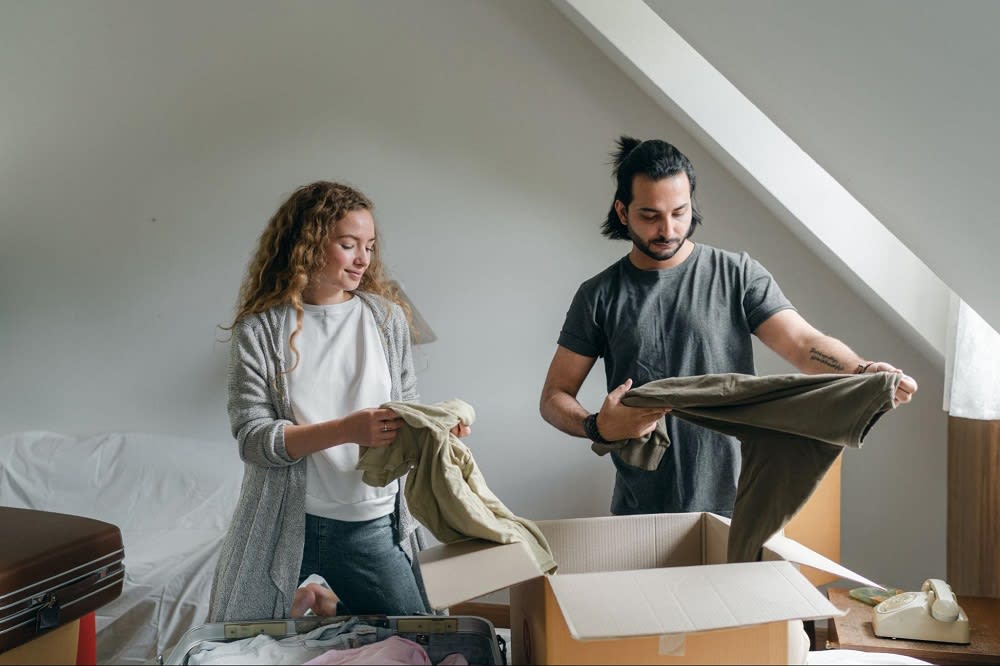 In closets, keep only the essentials you need to get you through the listing process and remove and store everything else off-site. Aim to remove at least 50% of items in your closets, and shoot for two-thirds if possible.
Follow this same rule for kitchen or bathroom cabinets, kitchen pantries, linen closets or utility spaces, and even built-in bookshelves of display areas.


Storage space is often a significant factor in buyers choosing a home, especially if they're torn between a few options. The more extra space you can show off, the better the offers you'll receive.
Clean
We won't dwell too much on our second staging tip other than saying clean is free and paramount to successfully selling your home. More so than any other item on this list, a clean house ensures the property is welcoming, well-cared for, and worthy of investment.


Of course, we're not talking about a once over with a mop but a top-to-bottom detailing, including:
Vacuum carpets and rugs, scrub all floors (or properly treat, if wood)



Clean windows and replace or repair any broken or torn screens, or damaged internal treatments



Wipe down your kitchen and bathrooms, including drawer and cabinet interiors, fixtures, hardware, and appliances



Dust, and do so often, including furniture, lamps and electronics, light fixtures and ceiling fans, and the top of your refrigerator



And don't forget the spaces in between areas, like vents, baseboards, and molding — every corner where dirt in your home hides
Then, once your home is immaculate, you'll need to maintain that condition for your listing.
Smart staging tip: Tidy the garage and your home's exterior
You'll never know what spaces matter most to potential buyers, so don't overlook often neglected areas in the listing process:
Power wash your home's facade, including driveways, walkways, decks, and patios

Clear out excess brush and yard debris and trim any overgrowth

Spruce up seasonal plantings

Clean out, sweep, or power wash the garage
Like the interior, maintain the exterior, as it serves as a buyer's first impression of your home. You can do this work yourself or pay a service to do it for you; just make sure it gets done.
Repair
Often, discerning buyers are less concerned with what's right about a house and more focused on what's wrong with it. A few imperfections are not a cause for alarm, but too many can add up. For buyers, it signals a neglected home, and offers for a poorly maintained one will be made accordingly, if at all.


Regardless of the age of your Twin Cities home, there's a good chance a handful of items would benefit from a little extra TLC—leaky faucets, cracked tiles or chipped grout, scuffed floors or walls, broken gutters or downspouts, aging deck surfaces, or missing roof tiles. A number of these are easy DIY fixes. Others may require a professional to complete. In either case, address problem areas before listing to avoid complications once tours start and offer roll in.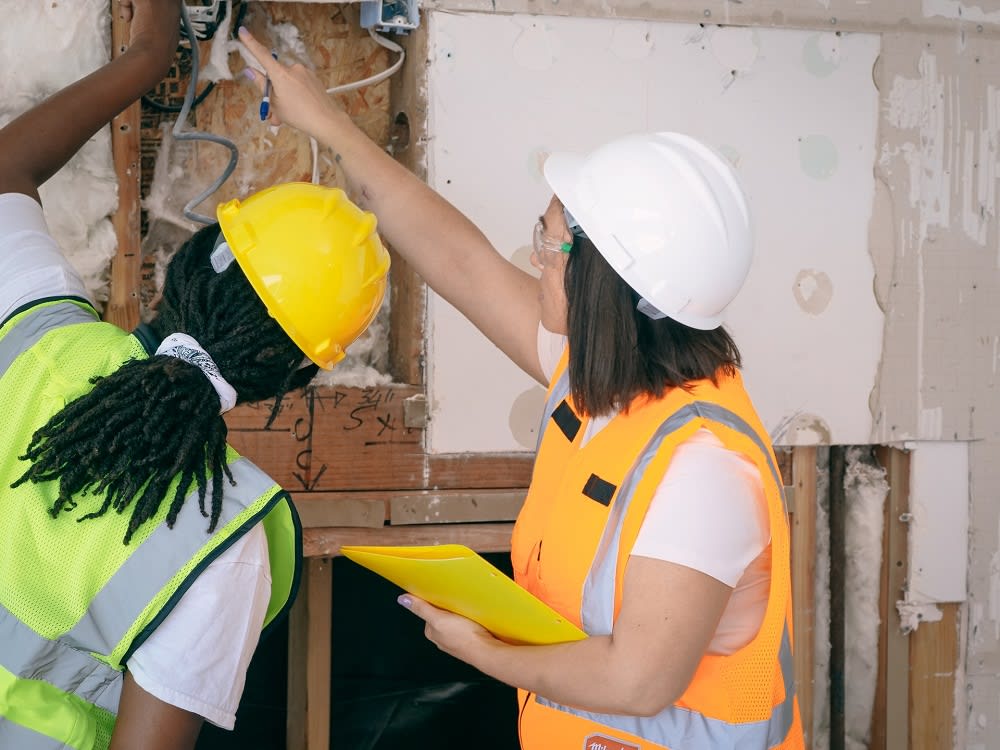 Smart staging tip:
Order a home inspection
Even with today's seller-controlled market, many sellers order a home inspection. To identify large and small-scale concerns, sellers are getting ahead of the buyer inspections to eliminate potential surprises. Yes, an inspection means money out of your pocket—approximately $500 based on your home's value, size, and age. But it's also valuable for avoiding deal-breaking pitfalls, allowing you to decide which deficiencies you want to address before listing the property or what to disclose and sort out during the negotiation process.
Update or upgrade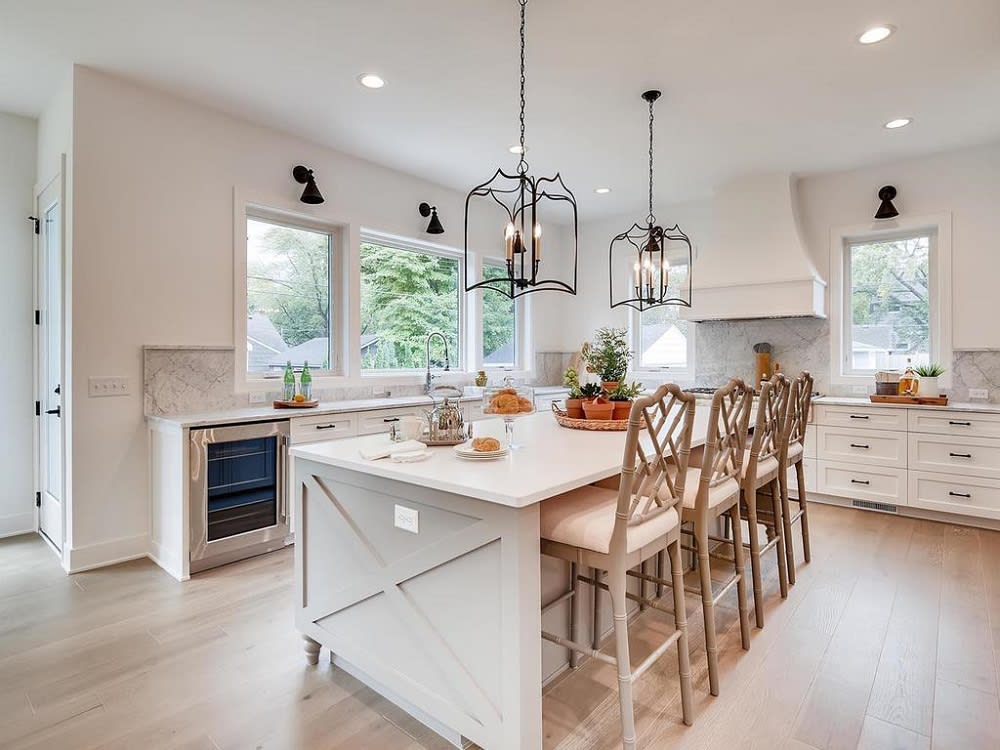 It's understandable that when selling your home in the Minneapolis area, the last thing you want is to invest in upgrades. Money spent on the staging process should prove enough, right?
In most cases, the answer is yes, but not always.


No one expects a seller to sponsor wholesale changes to a home before listing it for sale. The exception would be knowing a particular update, such as a $25,000 to $50,000 kitchen renovation, would offer a return far higher than your outlay. Instead, focus on targeted improvements that pump new life into what may otherwise be a tired space. Possible projects include:
Adding a fresh, bright coat of paint throughout the home

Updating lighting fixtures in your kitchen and bathrooms

Swapping out old fixtures and cabinet hardware with new pieces

Replacing older window treatments with a lighter, more modern style
As for big-ticket upgrades, your home may require slightly less ambitious improvements to realize its full listing potential. Instead, a whole new kitchen, a new appliance package, painted cabinets and doors, and a new sink basin is enough to boost your property value and command higher offers.


Smart staging tip: Recondition your landscaping and exterior
Relatively inexpensive improvements such as new garage doors, a new steel front door (and added sidelights where none previously existed), updated landscaping and exterior lighting, and repainted or replaced shutters increase curb appeal. There's no better way to boost the value of your home than with a wow-worthy first impression.
Staging
When it comes time to physically stage your home, focus on making the space look and feel its best—brighter, spacious, accommodating. A buyer should move between rooms with ease; each area should be clean and uncluttered, with enough voids to allow the buyer to fill in the blanks themselves.
You can even use your furniture and (non-personalized) decor to pull off the staging by following a few guidelines:
Remove outdated or overly large furniture

If you have smaller, contemporary pieces, make them a focal point

Add decorative accents (lamps or small sculptures, but not too many) that promote pops of color or give a room better definition

Replace heavy drapes and area rugs with less imposing materials
Not every room requires staging. The three that deserve the most attention include the living room, primary bedroom, and kitchen. But if your home has flex spaces, stage those to show off the floorplan's versatility.


Smart staging tip: Employ a professional and lean on your real estate agent for advice
Your most significant investment in staging a home often comes from hiring a professional to do it for you. It's money well spent and easily recouped, especially for Minneapolis' high-end homes and million-dollar estates. But also work closely with a trusted listing agent. They will guide you through the entire listing process and put you in touch with best-in-class service providers, including professional stagers, to ensure you generate the most value from your home.


Is the time right to list your Twin Cities home for sale?
Contact the Stephanie Chandler Group today
to start your home selling journey. From securing a quick closing and a lucrative sale to exploring properties for your next luxury residence, allow Stephanie and her team's years of experience and expertise to be your guide to the Minneapolis area luxury real estate market.