When looking to buy a home, you may find it beneficial to apply for a home mortgage before you start your search. Once you start looking for your home, you might notice how quickly things move on the market. If you aren't already pre-approved, it will slow the buying process and might even cause you to lose the home to a different buyer. Once you've decided to seriously search for a home, look into pre-approval, but as long as you're just browsing you can hold off on that step.


Currently, the
Twin Cities
is shifting from a seller's market to a buyer's market, which means if homes are priced correctly, they are not available for long. Being pre-approved ensures you will be able to make the purchase as soon as you find the home you want. It also lessens the probability that you could lose the bid or have unforeseen issues arise.
While nothing is stopping you from going into the housing market without being pre-approved, here are a few reasons why you might find it beneficial to go through the process.
What happens if you haven't applied for a home mortgage?
There is nothing to stop you from looking for a home without having already applied for financing. You can look for homes as much as you want, and if you find one, you can even try to get approved after the fact. However, most realtors and
experts
in the real estate industry will advise against this action.
When you find a home you want to purchase, you are going to want to be able to act fast, especially if you are in a hot market. If you have not already applied for financing by the time you find a home you want to purchase, you run the risk of another buyer coming in and purchasing the home while you are still waiting for approval from your lender. Another buyer can come in and put up an offer greater than yours, and you will be stuck having to apply again if you want to put another bid on the property.


Additionally, you do not know what kinds of snags you might hit in the process of applying for your mortgage. You might have certain delays or unforeseen issues that hold up your application process, making it longer than you expected. You never know what might happen with these applications, so it is best to be prepared beforehand and have everything done before you even start looking at homes.
Why apply before finding your home?
There are many benefits to applying for a mortgage for your home before making an offer. Depending on where you are, and the kind of market you are attempting to purchase into, some real estate agents might not even allow you to see potential homes if you are not pre-approved. This can happen for one of two reasons or both.


First, if you do not have the mortgage approval to show that you can actually purchase the home you are trying to look at, there is no reason for the realtor to believe you can actually buy it. Without the documentation to show that you are a qualified buyer for the home, the listing agent may not make the home available for showing. For the listing agent, it makes more sense to spend time with the prospect that is already approved so that no one's time is wasted.


Second, from the seller's perspective, pre-approved buyers are ready to buy and can go through with the purchase immediately. The seller knows the sale can go through a lot quicker, which saves them time and allows them to adhere to their timeline. In this current Minnesota real estate market, timing is everything. If you don't have everything together when the time is right, you could miss out on the
home of your dreams
.
Getting your home mortgage approval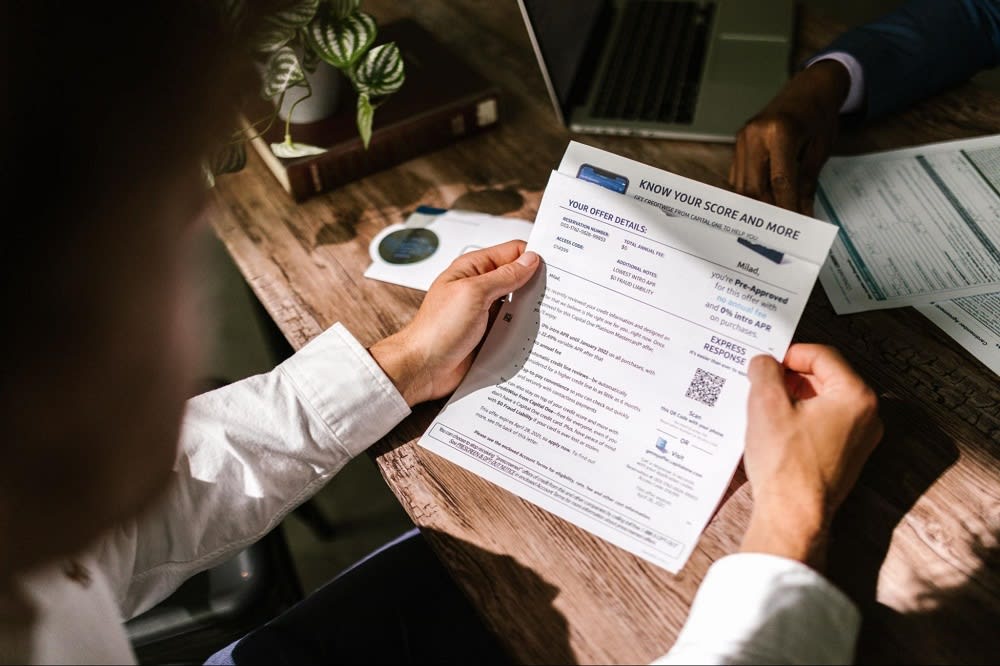 The process of applying for financing on your home can be fairly uncomplicated, but you have to make sure you have all of your financial information together to help the process go smoothly.
You may need a number of documents for your application. Many mortgage providers will want to verify your income, so you will need documentation to show that you have what you say you have. Forms like W-2s, bank statements, tax returns, and pay stubs may often be required, but check with your mortgage lender to be sure. What is required for one lender may be different from what is required for another.


Once you gather all of your documents, your lender will be able to do all of the verification for you and can find out exactly what offer you can be approved for. Having your offer before you go searching for a home will give you the peace of mind you need to know your purchase will be approved, and you will not have to worry that you could miss out on the home of your dreams because of a simple technicality.
Special financing
If you are interested in waterfront property, luxury homes, or new construction, you may need special financing. Some luxury property is above the threshold for conventional loans and requires a jumbo loan, which has different requirements. With new construction, you may want to put down a smaller down payment and reserve cash for extra expenses that may occur. Any special financing takes longer to process.


Do consider, though, that you should only apply for a mortgage if you are sure that you are serious about trying to buy a house and that you are prepared to make a purchase within the next three months or so. If you go through with applying for a mortgage and do not end up buying a home, you run the risk of negatively impacting your credit, which can hurt you the next time around when you are ready to apply again.
Search for Twin Cities homes for sale
When you are ready to apply for your mortgage and look for a home, contact the
Stephanie Chandler Group
. This team of real estate experts has over 80 years of combined experience in the business and has the market knowledge and negotiating savvy you need to close on your perfect home.
Contact them today
!