There comes a time in every homeowner's life when they realize it's time to move on from their current residence and seek a home better suited to their needs. If it's time for you to find a different house, one of the first things to consider is which neighborhood you'd like to spend the next several years in.


You want a neighborhood that exudes beauty and comfort so that you can comfortably spend time at home or take long walks on warm summer nights. Ideally, you'll want fresh green outdoor spaces and perhaps a spot for community gatherings such as a small park or a pool.


It can be hard to find the perfect neighborhood, especially with so many to choose from. But if you're looking for a Southwest Minneapolis neighborhood that fits your needs, you've come to the right place. We can help you find the community that's perfect for you with this Southwest Minneapolis neighborhood guide.
The neighborhoods of Southwest Minneapolis
Southwest Minneapolis is home to a wide variety of
successful homeowners
. Most homes in Minneapolis' Southwest region are older and classic, built to endure with timeless beauty. Southwest Minneapolis neighborhoods are near beautiful lakes and
several of the city's 180 parks
.
The primary neighborhoods you'll find in Southwest Minneapolis include:
Linden Hills

East Harriet

Kingfield

Fulton

Lynnhurst

Tangletown

Armatage

Kenny

Windom
Let's look at each neighborhood to help determine which is best for your next move to Southwest Minneapolis!

Linden Hills
The neighborhood of
Linden Hills
was named for the abundance of Linden trees and the gently rolling hills on which the area was built. The citizens of Linden Hills benefit from a wide variety of fascinating cultural sites, delicious restaurants, and beautiful scenery. Located along the shores of Lakes Bde Maka Ska and Harriet, Linden Hills is home to a long line of historical monuments, from old streetcar lines to old properties.
In addition to the natural and historical beauty of Linden Hills, you'll find that Linden Hills is filled with
beautiful people
. An ongoing highlight of people heavily involved in the community can be found on the Linden Hills neighborhood council website. You can also get to know the neighborhood council and regular community volunteers on the
People of Linden Hills
page.
When living in Linden Hills, you have the chance to take advantage of the beautiful Pershing Field Park with its recreation center and wading pool, partake in any of Minneapolis' community and youth education opportunities, and visit the Bakken Museum to learn more about science and humanities, and even explore with the old Como-Harriet Streetcar Line. The Linden Hills Farmers Market and selection of shops and restaurants make the neighborhood the perfect place to enjoy good food and local items.


Linden Hills may be the perfect place to settle if you love history, enjoy local shops, and hold a strong value for the community. As an original suburb of Minneapolis, Linden Hills homes are luxurious, made for those who want to escape the city and settle in a quiet, pleasant, wealthy neighborhood not far away.

East Harriet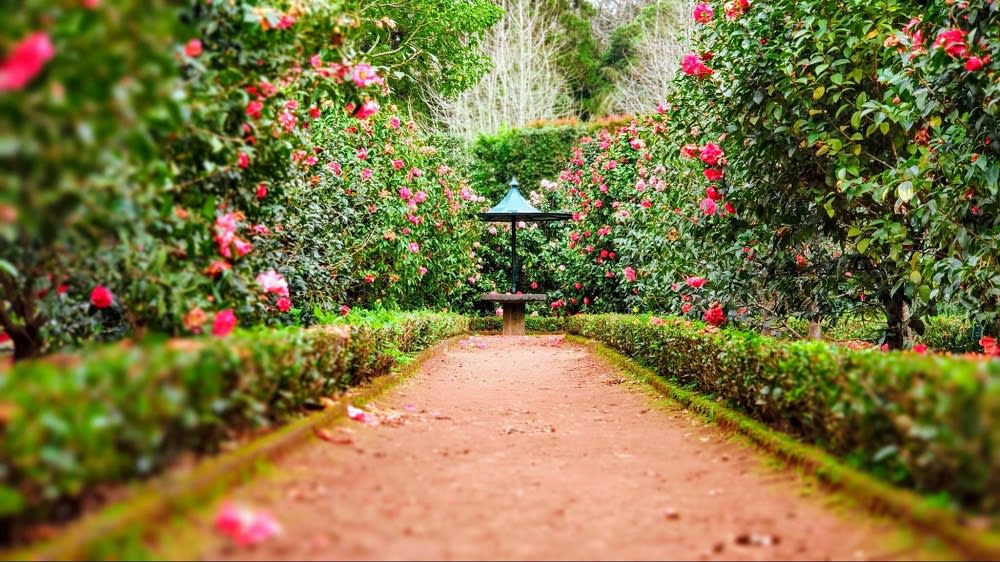 At and around the Lyndale Farmstead Park, you can enjoy a variety of community events, including the Fall Fest featuring food and beer from the Harriet Inn and other nearby businesses and the annual winter Kite Festival with art displays, music on ice, outdoor tips for kids, and of course tons of kites!

The neighborhood of East Harriet is luxurious. Although relatively smaller than Linden Hills, this neighborhood brings community charm to thousands of wealthy residents who want to enjoy a small area feel while still residing near the big city.

Kingfield
The
Kingfield Neighborhood Association
works hard to build a rich and diverse community in the Kingfield neighborhood. The Association has created multiple public art pieces to display around the area, developed luscious community gardens, and established multiple little free libraries around the city. In addition, it has implemented numerous youth and safety programs to keep the neighborhood safe and thriving.
The neighborhood comprises around 7,000 residents who can gather at the community school, one of three churches (Baptist, Lutheran, or Catholic), and the Martin Luther King Park and Recreation Center. Most of the streets in Kingfield are named after the people who have helped create the neighborhood and the United States, from President Garfield to Col. John H. Stevens, the builder of the first Minneapolis residence in 1850.


Kingfield is somewhat more moderate than Linden Hills but still home to many rich and luxurious homes. Residents of Kingfield enjoy the quiet of the communal neighborhood and cherish the strong sense of security that the neighborhood association seeks to maintain.

Fulton
The neighborhood of Fulton is a community of about 6,000 residents who live near Lake Harriet and along Minnehaha Creek. The thriving neighborhood association welcomes new residents with gifts and encourages all Fulton families to be involved in the neighborhood. Three
commercial nodes
in Fulton provide dozens of delicious local restaurants and fun local shops for residents to support and enjoy.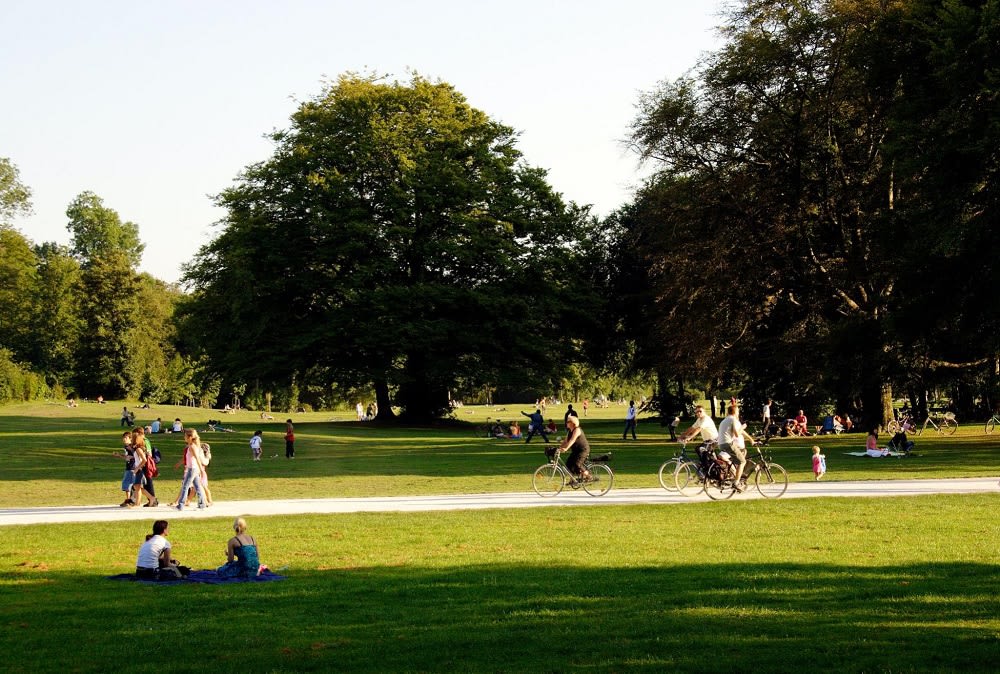 The local Pershing Park and Recreation Center offers a variety of fun family activities, including team-based sports and community events. Fulton is also home to several public and private schools so children can receive an education along with their neighbors. Art fairs, museums, festivals, farmers' markets, and park lunches offer spaces for residents to learn and connect.
The homes in Fulton are luxurious, created to reflect the sense of ease and satisfaction that residents find when they slip away from the bustle of downtown Minneapolis to create a home in Fulton.

Lynnhurst
The
neighborhood of Lynnhurst
is next to Fulton, also running alongside Lake Harriet and Minnehaha Creek. Lynnhurst is all about community and luxury. Home to multiple "spec" homes (homes built as speculations and sold off to the public rather than made for a specific family), Lynnhurst has centered around luxurious houses from its beginning. Today, old and beautiful neighborhoods, delicious restaurants and coffee shops, and gorgeous parks make Lynnhurst a coveted spot to live near Minneapolis.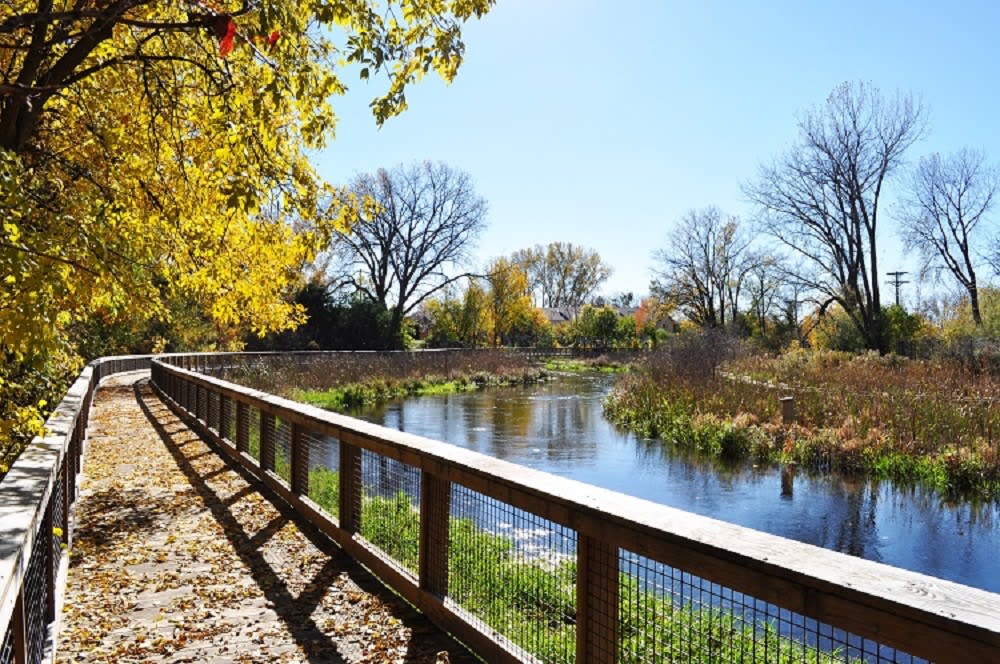 Dozens of small businesses fill Lynnhurst's streets. Lynnhurst Park is a gorgeous park boasting a community center with a wading pool, ice rinks, a playground, and lots of fun events such as art exploration and ice cream socials. Minnehaha Creek Park is a popular site for kayakers, canoers, and other park goers. A beach along Lake Harriet and a sledding hill on Newton Avenue round out the neighborhood's various entertaining spots.
If you're interested in a historically rich, community-focused, and quiet neighborhood, Lynnhurst's aged and nature-focused streets may be just the thing to satisfy you in the Minneapolis area.

Tangletown
Tangletown runs along Minnehaha Creek in the heart of the Twin Cities area. Tangletown is one of the older neighborhoods with a rich cultural history and many gorgeous vintage homes. Fuller Park,
featuring the Fuller Recreation Center
, offers opportunities for residents to enjoy a wading pool, several sports spaces, a playground, grilling areas, a sledding hill, and lots of indoor events from ceramics classes to fitness and sports classes for the young and old.
Tangletown gives off a strong entertainment vibe, with many restaurants, coffee shops, and local shops to enjoy. Events ranging from the "Tangletown Happy Hour," where residents get to know the Neighborhood Association Board, to the May Day Food Drive to collect food for local charities to the Spring Spruce Up, where residents clean up the neighborhood, Tangletown residents will enjoy a variety of opportunities to serve their community and create a healthy and happy neighborhood.


In addition to Fuller Park, you can enjoy a variety of biking and walking trails along the creek within Tangletown limits or simply stroll along the neighborhood streets to look at vintage homes. Most of Tangletown's 4,000+ residents are wealthy and cherish their neighborhood's vintage, localized feel.

Armatage
Armatage is a cultural haven without the loud bustle of the big city. It's a hotspot for food lovers and joggers who want to run to the nearby Harriet Lake. Armatage's proximity to the downtown area and that airport mean that it's
seen a lot of growth
in younger families moving into the area in the last several years.
The Armatage Park is the site of several fun activities, from a wading pool to sports teams to an ice rink. Local shops and culturally diverse restaurants rest within Armatage's borders, providing exciting learning and dining opportunities for residents and visitors alike. The residents of Armatage love growing and learning together as they strive to build a strong and healthy community. They have recently implemented Rain Gardens to create a greener environment.


An annual Summer Festival, regular Food Truck Nights, and movie or music nights in the park add charm and excitement to Armatage's outdoor community scene. Settling in one of the beautiful homes in Armatage will place you at the center of a vibrant and culturally rich community in Minneapolis' Southwest corner.

Kenny
The neighborhood of Kenny is a relatively small neighborhood with just under 4,000 residents. Though small, it still offers local businesses, from the Seven Sundays breakfast stop to the MGD Floral Design store. Children can attend the
Kenny Community School
and enjoy sports and other after-school activities like wading and ice skating at the Kenny Park and Recreation Center.
Earth Day Clean-Up, the annual Fire & Ice Festival, Kenny Summer Picnic and Celebration, and regular public safety educational meetings are just a few of the events the neighborhood of Kenny hosts each year. The community even hosts dinners for new residents to share a meal with neighbors in the park.


Most of Kenny's homes are large and luxurious, and many are occupied by longtime residents. If you want to join a close-knit, safe, and vibrant community that isn't too big, Kenny may be the perfect neighborhood to check out.

Windom
Not far from the Chain of Lakes, Minnehaha Creek, and the local airport,
Windom
provides a culturally and racially diverse place to call home in Southwest Minneapolis. Windom also implements local rain gardens and runs regular programs to increase security and health for the neighborhood's residents, especially those with less money to purchase security equipment or limited ability to care for their homes due to age or illness.
Windom holds a variety of events throughout the year. They offer a Windom Reads event to connect children with local authors and publishers, neighborhood meet and greet events for residents to meet and request help for issues in the area, and an annual Community Connections Conference.


Overall, Windom is a wealthy community built on providing strong community support to all residents. If you're seeking a culturally diverse neighborhood with various luxurious residences to settle in, Windom may be the perfect place to discover your new home.


What do you think of the neighborhoods of Southwest Minneapolis? If any of them interests you, don't hesitate to
connect with our team
at the Stephanie Chandler Group to learn how we can help you choose the perfect luxury real estate in these communities.